MeanStreetsMafia: Its Time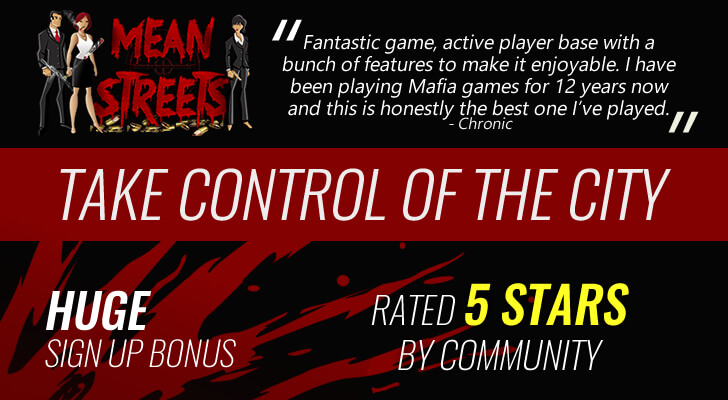 MeanStreets has been forever growing since it first opened back in October. During this time they have continued to grow and secure the game's future in many unique ways.
Some Features:
Speed Crimes/Gym
Marrage/House Sharing
Weekly Bloodbath & Missions
Backalley
New Optimized layout
Advanced Pet System
Property Porfolio
Fully Secure!
Along with so many other unique features for you to experience, They also host comps/events frequently to keep you the users, entertained.
MeanStreets Are currently offering a Unique Bonus to all of its new members! Take this amazing opportunity and sign up today while this bonus is still ongoing.
All new users will receive:
Extra Points
Extra RM Days
3 For 1 in store (1day)