MobstarGame – F2P Mafia MMORPG with IOS/Android Apps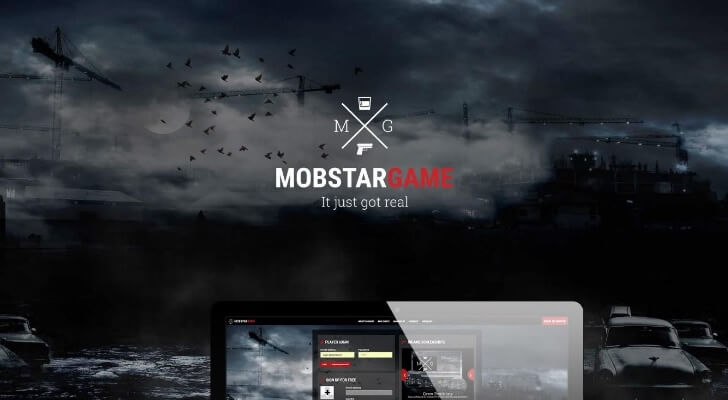 MobstarGame.com is an online text-based mafia game, (also known as a MMORPG) which can also be played on the free IOS and Android Applications. We used to have a maximum rank you can reach as non-paying player, but now all ranks became free to play. "The world of Mafia is for everyone", everyone has an equal chance!
So, what is this game?
In MobstarGame, you can make your own "Mafia" character. The main goal of the game is to develop your character, and dominate the game. Join a crew, gain respect and make your way to domination even easier! Teaming up will give you an advantage over other players, playing a vital role in gaining money in the game.
Quick overview of the gameplay
When your account has been made, there's a possibility to scroll down to the bottom of your screen, to follow a complete tutorial on how you can or should get started. You also receive some starting budget to help you out. A little help in the beginning can't bother, right?
Start off as a young, unknown gangster who has only dreamed about being one. Dreams about money, respect, network and lots of properties. When doing mafia activities, your character grows and your possibilities grow as well. Join crews and organized crimes, but be careful! There are always other gangsters who are lurking in the shadows to kill you.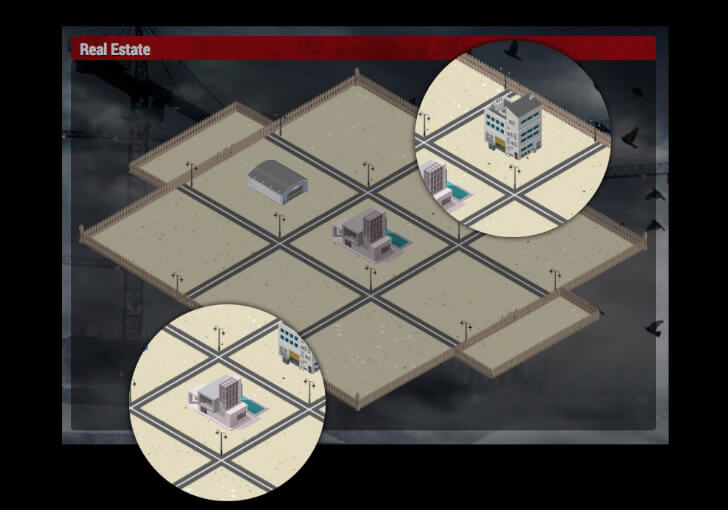 Mobile Applications
The more you play, the better you get. That's one of the reasons why we have also made Applications for IOS and Android, to help you become a better gangster even faster. Every single second, minute and hour there is money to be made! Commit crimes, gamble, grow, earn, anytime, everywhere you are! Needless to say: the applications exchange data with the webversion in real-time.
Unique features
There are a lot of mafia activities in MobstarGame. Of course, the usual suspects are there!
Earn money by doing small crimes, like robbing an old lady or smuggling drugs. Expand your resources by claiming properties, doing organized crimes and smart money management. Leave your marks and earn your respects by killing other mobsters and domination of the game.
We have added many more activities that ensure the game resembles the real mafia world. There's too many to list! A small excerpt of our unique features:
Crew structures with different teams, positions and tasks;
4 Crew real estate types that need to be developed as a team;
6 personal real estate types;
Unique gambling possibilities – for example: Horse races, poker and roulette;
4 different types of team-based crimes;
In game live chat to communicate with other gangsters.
Why rock the world of MobstarGame?
As we all know, there are many online mafia games. This is why MobstarGame is different:
Security: no scripts, no hacks. We have a zero-tolerance policy!;
Completeness: huge number of unique features, there's no reason to stand still;
Gameplay: All game elements are connected. Understanding MobstarGame fully, will come by time;
Networking: working together with other gangster has never been more important;
Development: Daily bug fixes, enhancements and updates as requested by our players.
You want to become part of the mafia? You want to leave your marks in the world of guns, money, drugs and respect? Sign up for free on MobstarGame.com !