Uk-Mafia – Under New Ownership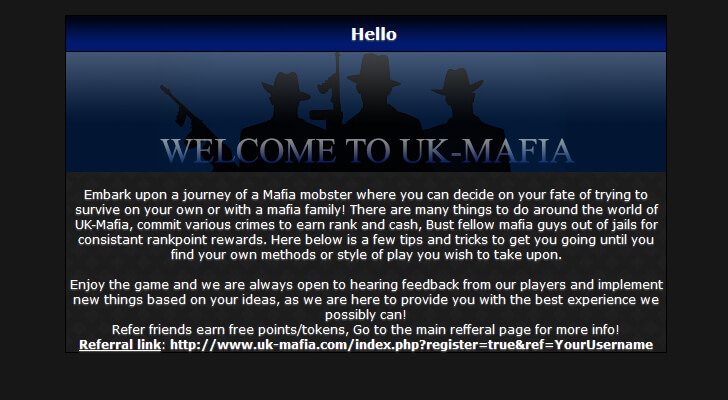 Uk-Mafia is a free Mafia themed, browser based RPG. Improve your player account by doing crimes, jail busting and many other in-game features. Explore the vast, in-depth tasks on offer; Contracts, Missions, and Encounters, all while building your account to be the best of the best, and take down the opposition.
With families, you can become part of a close knit group of gangsters, joining forces, to gain domination, or just to connect gain friendships in the game.
With lots of features to explore, instant chat at your fingertips, and plenty of in-game content on offer, you will spend hours immersing yourself in the world of Uk-Mafia without boredom.