Prosperous Universe First Access giveaway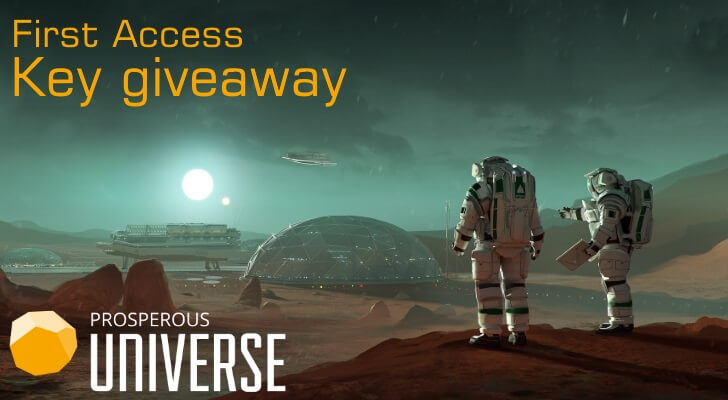 In Prosperous Universe, you are the CEO of your own spacefaring company. Explore the galaxy, design spaceships, forge alliances, and most importantly: produce, trade, transport, and profit. Manage your business through a highly customizable user interface named APEX, accessible via web browser. Contribute to a purely player-driven MMO economy in a persistent universe allowing for unique experiences, a multitude of play styles, and no grind to speak of. With its emphasis on realism in everything from the economy to space travel, Prosperous Universe provides a unique experience to players of all backgrounds.
What the code includes
The code grants access to the entire First Access phase of Prosperous Universe, a closed beta during which the game is still in development. First Access will encompass several test runs with pauses in-between over the course of multiple months. The game world and all player progress will be reset after each test. Prosperous Universe is completely played in the browser, no download or third-party software required. Keys can no longer be redeemed when First Access ends.
How to use this giveaway code
1. Create an account here: https://hub.prosperousuniverse.com/signup
2. Redeem your key here: https://hub.prosperousuniverse.com/license/codes
3. Access the game here: https://apex.prosperousuniverse.com/