How Gaming and Gambling are Moving Closer Together
The gaming industry and the gambling industry are two of the biggest worldwide. They have similarities, attract some of the same people and in recent years we are seeing them move closer and closer together.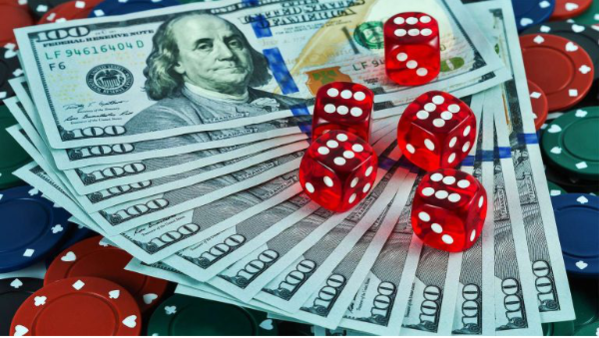 The reason for this is behind how the gambling industry has been operating and how their service has changed over the years. This covers all aspects, from sports betting to slot gaming, if you look at the services on offer now, they are far more tailored towards attracting gamers than ever before. No longer can they rely on attracting traditional gamblers and nothing else, they need to broaden their service and create something new that will attract those from other industries, such as the gaming industry.
The Style of Games That Online Casinos Offer
If you log on to any of the major casino sites you will see a huge list of games on offer, most have hundreds for you to choose from. With each new game that is added to the service comes a new look, especially with slot games.
These are very different to those we played a couple of decades ago, which were solely gambling focused and very simple. Now we see slot games with additional bonus games, exciting features, state of the art graphics and great sounds to compliment what is happening on the screen.
If you look at those areas, they are also the areas where we have seen improvement in gaming. Even something simple such as a simulation-style browser game have come a long way over the past decade to give us a very different look.
The games available on casino sites now look like games that we play, either on computers, phones, tablets or consoles. They have shifted towards that in a big way.
What you also need to add on top of this, something else that has opened the industry up to gamers being involved is that slot games all have different themes attached to them. You will see some sports-themed slots, some based around the future, animal-themed games, historic games, TV and film titles being used, plus a lot more.
These open the doors for new players. For example, if a big TV show has a slot game, there is a chance that fans of that show are going to play it, even if they are not gamblers already. By doing this to attract new people, and making the games feel like regular games that we play, rather than being a closed shop, the gambling industry is opening its arms to try and attract new players.
How Bookmakers Have Offered a Service to Gaming Fans
Bookmakers and what you can bet on, you will immediately think of big sports such as football, horse racing, tennis and golf. When the big events come around, such as the football World Cup, even casual fans who don't bet too often will get involved and place a wager.
What bookmakers have done over the years is diversify, to bring new sports and new betting options to customers. One of the biggest areas they have done that with has been eSports, which is gaming on a competitive level.
From huge events to much smaller leagues around the world, if you want to watch and bet on teams who are playing games against each other then you can. This could be games such as League of Legends, CS:GO, Dota2 or others.
The eSports industry continues to grow on a large scale and this has been seen all over the world. If you are a gamer and don't like traditional sports, then betting would not be something you have done or even looked at in the past. That isn't the case now, because if you are a gamer, you may have watched others play thanks to eSports, and that is how you can be a gambler if you wish.
You don't have to like traditional sports, there are so many eSports happening right now that you will find many things to bet on without moving away onto other sports.
There is a real buzz around competitive gaming, and if you are a gamer and want something to watch while relaxing, it is certainly an option. Its ties with the gambling industry also mean that it offers gamers the chance to bet if they wish and has been a leading force in bringing these two industries together.
How Gaming and Gambling Will go Together in the Future
When you look at these two industries separately, the future for both looks to be very strong. However, combine them together to have a combined look, with things such as eSports and slot games pulling them closer together and the future could be even better.
The hope for both of these industries is that their collective work and how they have come together will mean more customers for them both in the future.
Those who like to watch gamers in action will become eSports fans and then want to bet on the results of the battles. Those who are already gamblers will see eSports as an option to bet on, tune in and watch, get to like it and then turn to gaming themselves because they want to replicate what they have watched and enjoyed.
If they pull this off over the next decade, we are going to see a lot of gamers turn to gambling and a lot of gamblers turn to gaming. That would not have happened without these two moving closer together, much of which has been initiated by the gambling industry, which are looking for ways to attract gamers.
However, don't forget the potential upside for the gaming industry, which could lead to more people playing, buying consoles and enjoying games for what they are over the next few years.
0

comments on

"How Gaming and Gambling are Moving Closer Together"