Game Hollywood Hot Games Join R2 Games Annual Sale
Perhaps most browser game players are familiar with Game Hollywood, one of the best publishers. Lately Game Hollywood works closely with R2 Games, 8 titles including hot games like Dragon Awaken Deutsch and Omega Zodiac were launched last August on R2. Both games instantly became the most popular browser games in the platform. Game Hollywood is confirmed to join R2 Games Annual Sale in September, which will offer the best discount for all titles in the platform.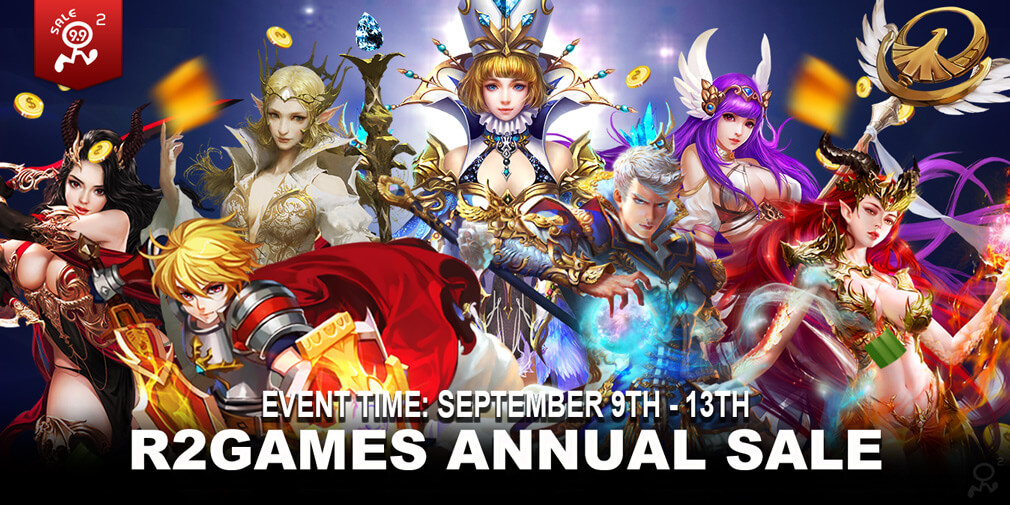 The R2 Games Annual Sale will begin on September 9th on all R2 games. There will be lots of packs with low prices to help all players grow their characters and accounts. We have been told that players in The Third Age will receive the biggest discount with a pack with an 80% off. Wartune will also receive many cost-effective packages that will be one-day exclusive. Other games will also have very discounted and exclusive packages. Follow R2 Games official site and official page to stay tuned for more news.

As for the games already on the R2 Games platform, Dragon Awaken will release its version 2.5 that will bring a new battle mode. In addition, two new games will be launched in the coming months: Legend of Warship and Vampire Empire, two HTML5 SLGs. Legend of Warship is a war-game set in World War II where the player will be a leader in charge of building an armada and set out to explore and win the war conquering territories. In Vampire Empire, the player will be transported to Central Europe, where they will join Dracula to fight their way against Werewolves and other creatures to become the King of Vampires. These two games have unique styles and will be very different from mainstream SLGs, which we are sure will call out to players everywhere.
R2 Games is adding games based on the leading H5 technology to their portfolio of popular browser games, proving that the future of online gaming lies in H5 games.
 
R2 Games Annual Sale Page: http://www.r2games.com/activity/99sale/
R2 Games Official Fan Page: https://www.facebook.com/R2GamesNew/