Newest Ogame servers: Libra & Deimos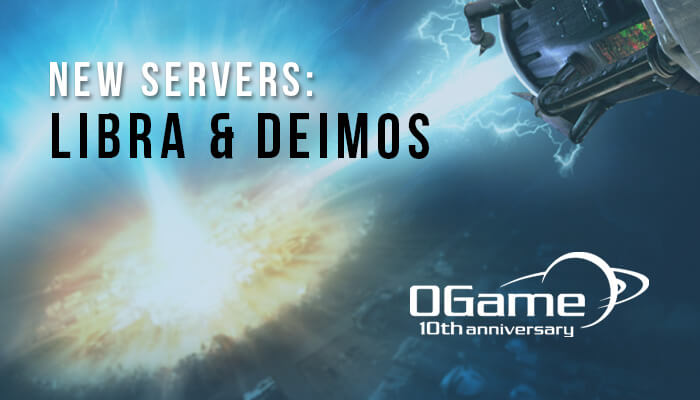 GameForge (Developers of OGame) has released 2 fresh servers. The Newest Ogame servers are Libra and Deimos. OGame is the most popular of Gameforge games and new servers are frequently created to provide a fair chance to reach the top for new players. Last Ogame server was created on February 2016, it's fair to say that they open new servers every one or two months.
Update: New OGame server "Unity" released on 6th May of 2016.