Eternal Fury Giveaway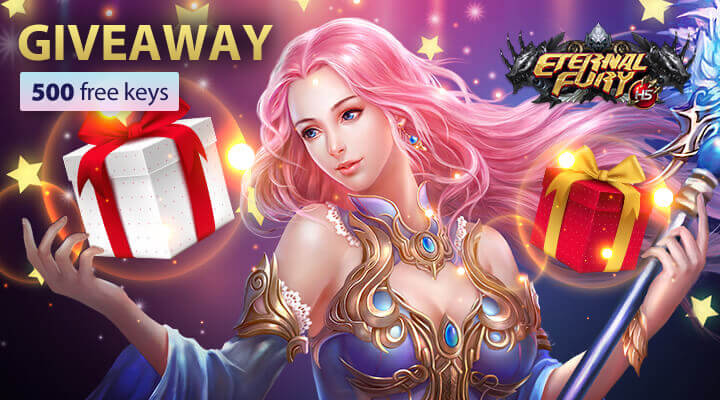 Free giveaway keys to celebrate the launch of the brand new browser game – Eternal Fury! Sign up and add your key to get this exclusive welcome bonus!
Giveaway bonus:
1) 200,000 Daru
2) 3x Improved Summoning Scroll
3) 1x Lvl 4 HP Gem
4) 200,000 Gold
How to use the key:
Step 1: Log in and Tap "Setting" on the top.
Step 2: Tap "Redeem Code".
Step 3: Input your Giveaway Key and confirm.
Step 4: One player can use the giveaway key only once.
---
Reference Link:
https://www.eternalfury.com/thread-917
Giveaway is active from May 2019 to May 2020. No country restrictions.