Rise of Chaos (OFFLINE)
Rise of Chaos is a free to play strategy game that allows you to build an empire. It's a long way to the top and you have to make an effort to have the biggest empire. Build various facilities and train your units. You have a possibility to research technologies, but there are more technologies available as you progress. Exploring surroundings means that you can search for items, resources, villagers or enemies. Discover the world and expand your empire.





(2 votes, average: 4.5 out of 5)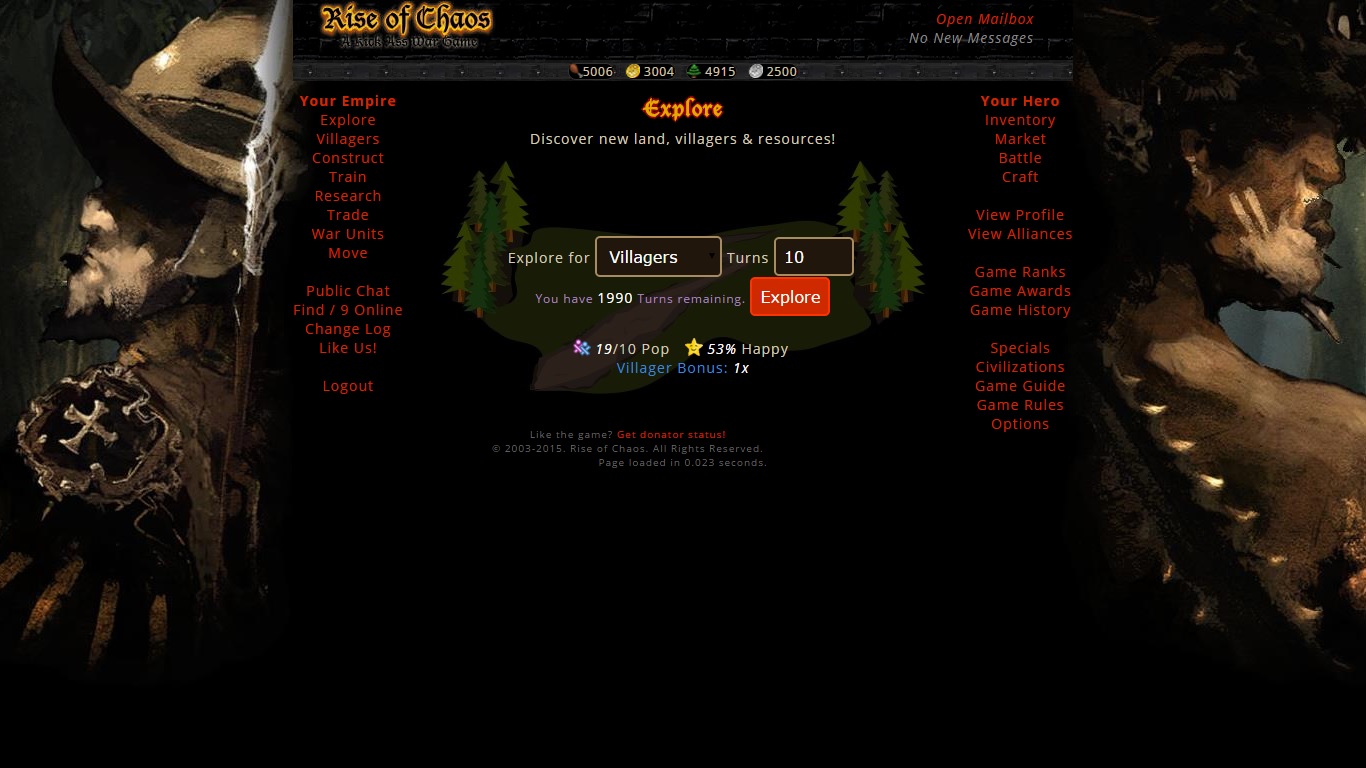 3

comments on

"Rise of Chaos"
BeanBag
March 04, 2021 at 08:42 pm
Loved playing this game!
Cody
September 21, 2020 at 02:28 pm
I used to love this game years ago. I also would like to know what happened to it, or if there's a similar game out there. I would seriously consider buying a version of this game if it were for sale
Mustii
May 10, 2020 at 08:54 pm
Anybody know what happened to this game? Or if the owner has another similar game?