About us
We are browser games listing website. We accept all online browser RPG. For example Mafia browser games, Empire building games, Racing browser games, Simulator browser games and so on.
Our site is fully responsive (mobile friendly). When visiting our site with mobile device or tablet, then website will configure itself around for best performance. This will make mobile users very happy and increase user experience.
But why text based browser games after all?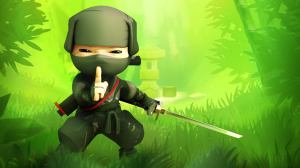 Here is why
Very easy to access from different PC
You don't need a powerful computer
Does not take too much time to play
Interesting features and fun players
Can play through mobile anywhere
They are forever free to play
To get full view of our text based browser games list, click HERE.

If you would like to see new features in this site or found a bug, please report it to us, we will fix it(bugs) or add it(features).

if you are interested in partnership then contact us through our contact form. Visit our contact page from HERE.
Show support to us
Please visit us on facebook to show your support.
We appreciate all kind of media support. Like us, share our posts, comment in our facebook and don't forget us. We are here to stay and we will provide the best browser gaming news and listings now and forever.
Our theme and responsive functionality are custom made by us.