Are Casino Slots Being Modelled on Browser Games?
Browser games continue to be very popular and played by many people. But has that popularity now resulted in other industries looking at these games and seeing what has made them so popular, before copying their style to produce something of their own?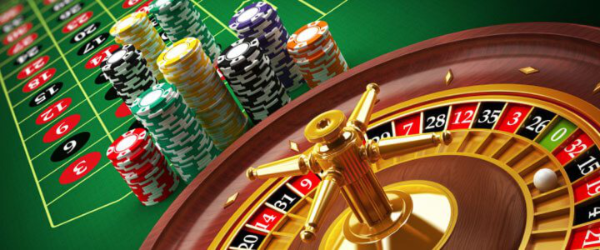 The casino industry is huge and over the past decade, it has grown even further, with much of that growth coming thanks to the hundreds of new games that are released onto the market on a regular basis.
If you log onto any online casino now, you will see hundreds of games to choose from. The biggest casinos have deals to bring the latest and very best games to their site as soon as they are released.
The games we see now though are very different to those of the past. These are not true gambling games anymore, they are games that have additional features, bonus games, exciting graphics and even great sounds to accompany the action that is taking place on the screen.
In many ways, they look more like a browser game than ever before, so are casino game developers modelling their new games on browser games in a bid to attract even more players? It seems to be that way.
The Features of a Browser Game Inside Slot Games
Without looking at specific browser games, the features that we see on some of the bigger titles are pretty much exactly the same features as we are seeing on the new slot games that are being released onto the market.
Backdrops used to set the scene
If you look at browser games, many of them will have a backdrop behind them, which really sets the scene and gives you a feel for the atmosphere and environment you are in on the game. The actual game itself is played in front of that, especially if it is a text-based browser game.
Compare that to casino slot games and you will see the same backdrop used to set the scene and give you a true feel of the theme you are playing along with. In front of that, this is where the gaming area is and where the slot reels will be situated.
The backdrop is an important element on both browser games and slot games, both use it well to set the scene and take you inside the theme of the game.
Graphical improvement
Both browser games and casino slot games have never been known for their graphics, it is something they don't use and one of the appeals of their style, these games are very simple. However, at the same time, both know that to keep up to date with other aspects of gaming, they need to show some kind of graphical improvement.
We are seeing more and more browser games created that have a graphical element to them, and some kind of video style gameplay that players watch along to. Look at the slot games that are now being released and you will see exactly the same. Alongside the reels spinning, we have short videos in the form of either bonus games or special features.
These not only add to the game because they bring a new and different element, but they also use the latest graphics to ensure they look great. Not too many people will specifically look for the graphics of a slot game when choosing what to play, but with better graphics on offer, games will bring more fun.
Big themes for broader appeal
Both browser games and slot games have a solid fan base, but they also want to grow and attract other types of gamers to their selection of titles. Both have tried to do this by creating big themes that are going to catch the eye, and hopefully bring more people in to play on them.
Neither can compete in terms of detail, browser games like to offer simplistic gaming, but offering a simple alternative to a popular theme is something that game developers have done well, especially recently. Although slot games are a little different, they too have been adding big themes to try and broaden their appeal.
For slot games, it is about bringing onboard people via specific types of games and appealing to them. Non-gamers may find games with TV and film themes to be entertaining, while sports fans will be interested in the sports-themed slot games on offer.
The similarity here is that both sectors appear to be broadening their reach in a similar style to try and bring more people on board. They are doing it in different ways, but essentially they are using the same tactic here.
What does the future look like?
Much of what we have spoken about here has happened over the past decade, but what does the next decade hold if we are to look forward?
The simple answer would be more of the same. The browser gaming sector is strong, they have a solid base of fans and have been trying out new things to try and attract new players in to play the available games.
The same can be said about the slot gaming sector, which has improved in a very similar fashion to browser gaming.
Both will be happy with what has taken place so far, but there needs to be more coming from them, this is only the start. Look out for both to use graphics more, as they try to offer something similar to other styles of gaming and take advantage of HD and 4K screens that many of us now have.
Also, look out for the themes to continue evolving. This will mean new browser games being created with new plotlines and themes that we have not seen before. The same will be replicated by casino slot games, they know the best way to attract new players is to find something new and fresh to offer them and hope they are fans of the theme that is on offer.
0

comments on

"Are Casino Slots Being Modelled on Browser Games?"