Browser games forum hacked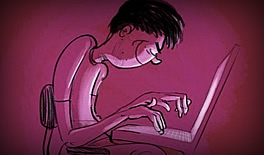 The forums of Hero Zero, Operation X and Big Bang Empire have been hacked. These three browser games are all developed by the same company - Playata. The incident occurred on June 17th. The hacker managed to sneak into the forums databases and copy all the info with users personal information. The hacker also sent a letter with demands. The forums are currently down, but will once again go online at the end of June. The hacker is not identified, but the police has been involved with this matter.

How did this happen?
A way back, a problem occurred with the software they use to run their forums. Because of that, the forums had a security breach. The hacker used this opportunity to gain access to the databases without anyone knowing at first. Of course the forum security breach was eliminated soon, but the hacker was already done copying the data. Every bit of info from the database has been copied without a question, this affects all three games.
How is this matter handled?
The hacker wanted its demands or the data would be published as a torrent. But instead, this matter has been passed on to the police and no demands will be given to the hacker. Playata crew is also working on a new version of the forum for these three games that will be more secure. The hacked did not get the game database info, but only the forum's, but if your forum and game passwords are the same, change your password. Also there is a high possibility that the hacked can't publish passwords, because all passwords in the database are encrypted. But for safety, please change your passwords if you used your forum passwords anywhere else.
0

comments on

"Browser games forum hacked"