Browser games that you must play with your friends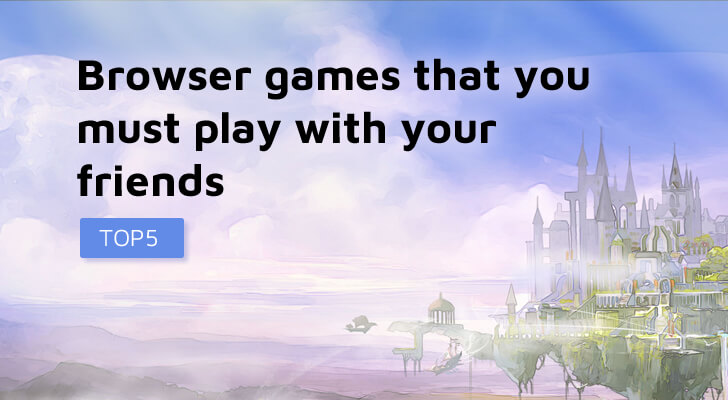 Let's take a look at some games that are especially fun playing with your friends. Make sure that not only you like the game, but your friends are also into the game, otherwise you'll soon find yourself playing that game alone. Consult with your friends, pick a game you all would enjoy and have fun. Top 5 games listed below.


MobstarGame
MobstarGame is a free mafia-themed MMORPG where you could become the godfather. Commit minor crimes like robbing an old lady or stealing a jacket. As you progress, you can unlock more difficult crimes. Interesting feature worth mentioning is
online slots
, that allows you to try your luck in-game. Accept a mission, complete the required tasks and win rewards. Add skill points to take more damage, create more resources, construct real estate faster, increase your power and much more. Apply for a crew, gamble in casino and earn achievements.
Rocking Soccer
Rocking Soccer is a soccer simulator browser game. If you're friends are not into sports, then pick another genre. Game itself is quite fun - As a manager you have to name your club. Make sure you complete beginners guide. After every beginners guide completed step, you will be rewarded with money. Build your own stadium and training complex. Sign a sponsorship contract for steady income. Every player in your team has a weekly wage. Set a line-up for your next match and dominate leagues.
AD2460
If your games are into strategy, then this is it. AD2460 is a real-time sci-fi browser game. Take control of your own planet. Develop and produce special ship-types and create fleets of ships to conquer the galaxy together with other players within your alliance. Prepare your attacks, set your tactics and watch as battles unfold with fully animated visuals. Gain experience through single-player missions and claim resource planets to enrich your homeworld and increase your power. Specialise in one of three technologies to unlock the most awesome ships.
Feral Clans
Feral Clans is a free browser game with vampires and werewolves. You must train your stats: strength, guard, labour and agility. Purchase great weapons and learn how to use them to become the best. Complete missions to earn xp, but try not to end up in the dungeon. Before starting a mission, you should make sure that your Will is high because it gives you more of a chance to complete the mission successfully. Gold Mine is the right place for finding lots of extra gold.
Tau Station
Tau Station is a F2P Sci-Fi browser game. Unique and modern futuristic-style artwork with mobile support. Train at gym, start doing small tasks to earn Credits and pick your career path. Learn skills and buy yourself equipment for increasing defense and offense. Explore the huge universe, there are quite a few space systems and space stations available. Player vs Player and Player vs Enemy features.
0

comments on

"Browser games that you must play with your friends"