Can we expect a new browser game?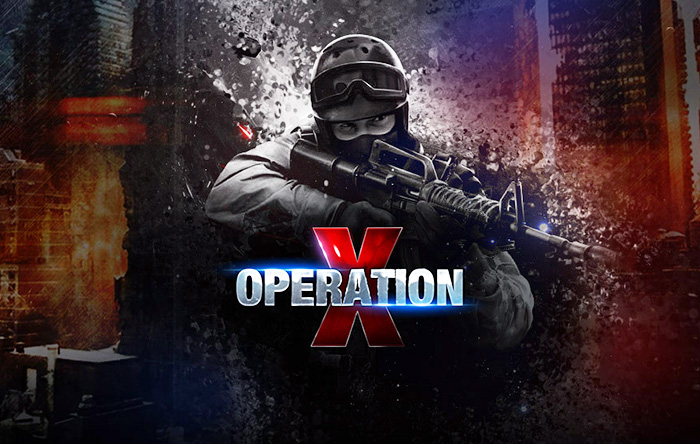 We can soon expect a new browser game called "Operation X". Currently they are in "pre-registration" state. If you enter your e-mail address in their website then you will soon be invited to play the game when it goes to "early access" state. Early access will not have resets, all the hard work will not be deleted from the database. This sounds like a pretty good head-start. There are over 1000 people pre-registered and counting, all hoping to get their hands on a new browser game as it launches.


Poor choice of name

Fun fact - the name "Operation X" already exists and yes it's also a browser game. So choosing the same exact name for a different game is really not a good choice. Could be a bad research or simply egoistic thought of taking over that name from another game by popularity. You can view the other game with the same name
HERE
.
What's up with the illustrative images?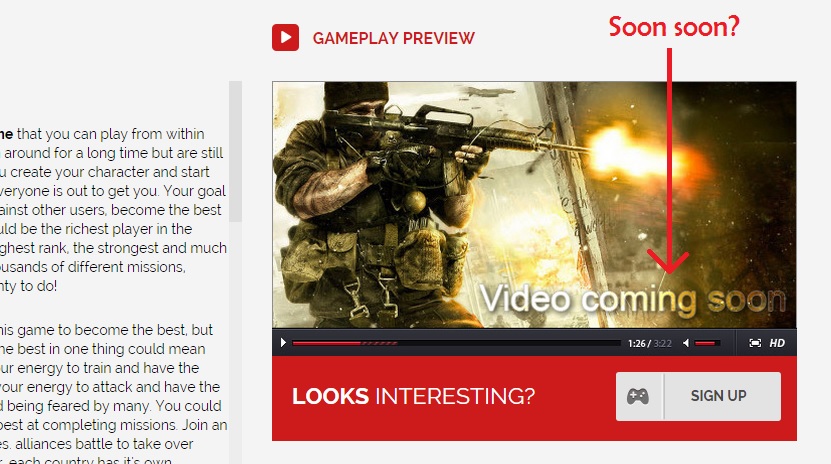 While the website itself looks pretty modern, you can't get over the fact that it's stolen from a FPS game called "Counter Strike". This game won't be a aim'n'shoot type of a game, it will be a simple text based browser game so why take illustrative images from such a different game? Seems like hard work does not go with the game. In addition there is a video area, where they promise to show the game trailer. But they are promising it for a long time now and still nothing.
Direct link to the game
3

comments on

"Can we expect a new browser game?"
boa
September 24, 2015 at 08:03 pm
Looks like it could be fun. Looking forward to it
Pinnacle
September 15, 2015 at 06:38 am
That's weird it seems like they have bought fake followers in FB and Twitter, maybe its just me... dunno
Operation X
September 14, 2015 at 11:46 pm
I noticed this article when I got a few backlinks from here, and thought I'd come and check it out. First of all, thanks for posting. I'd just like to point out a few things;

The video has been "coming soon" for less than a week, we are having a small intro video designed by it's taking the designer longer than we anticipated to complete.

Also, if you do a who.is against "www.operation-x.com" and the other site you mention, you'll see they were registered 6 days apart. We did not copy their game's name, it's just an unfortunate event. We didn't realise this until after we'd got this far into the development, by which time, it was too late to change. Our game is nothing likes their game, though.

Lastly, the counter strike images are also in the process of being changed by characters we've had designed ourselves.