DestinyRPG.com Open Alpha!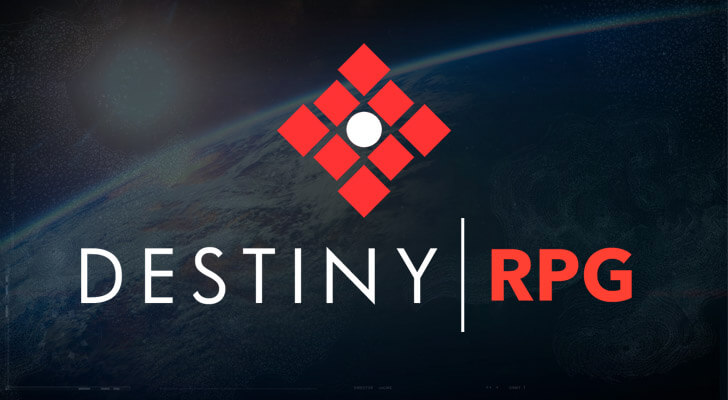 Ever wished you had a Destiny game on the go? Are you a fan of light-weight text RPG's? This is an attempt to make something fun set in the world of Destiny that you can play on the go. A time-killer, with the same loot-hunting goodness you expect from the real game. Destiny RPG will emulate Destiny, with it's own twists and gameplay choices, but fans of Destiny should feel right at home. Destiny RPG is currently running in an open-Alpha state while more is being added to the game. We expect to be in Alpha another couple months followed by a Beta. However, wish our use of Generations, there will be no resets, so get on and start playing today!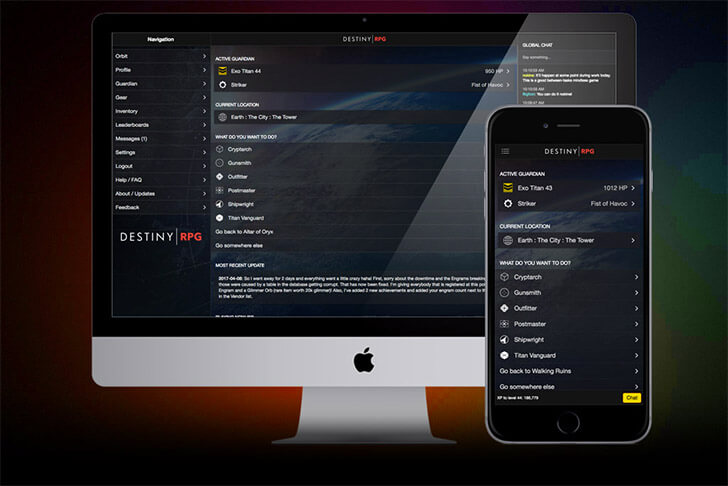 How does the game work?
The way this game works is that multiple players are in the game battling enemies at the same time. Patrolling and killing enemies will get you XP, Glimmer and Loot. Enemies spawn in different locations at different times. As you get stronger and have more Glimmer, you can buy Jumpships to get to new locations.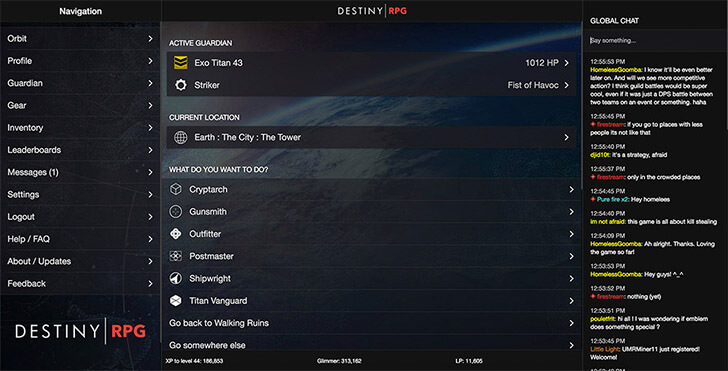 Is it completely free?
Yes, completely. There will never be any form of payment or micro-transactions here. Destiny RPG will never, ever be Pay-to-win.
Play DestinyRPG