Elvenar - Beta rebalancing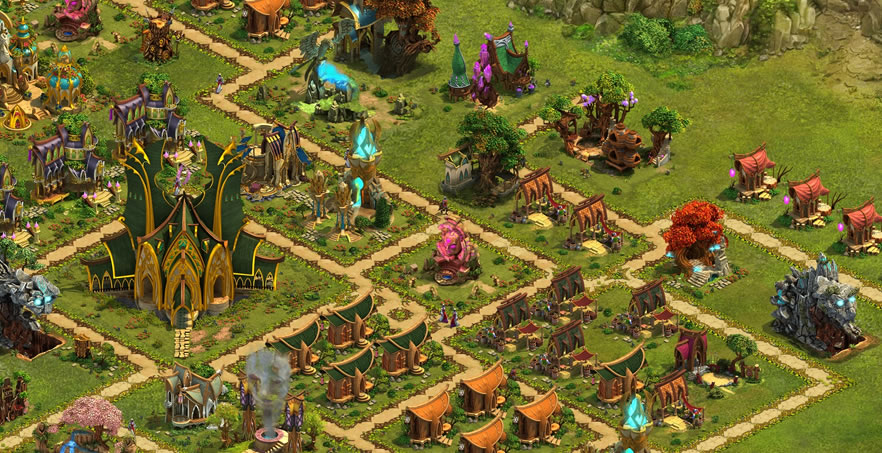 Balance-Changes
To balance the two main races (Humans and Elves), Research Tree had its technologies re-ordered.
New features
A minor fix in the chat system. Group conversations in the "messages" menu are now easier to notice since you couldn't really see the difference in the earlier version.
Bugs


When you move across the main "World Map", you will no longer experience the buggy loading it had. Also the map used to completely freeze up when visiting "Provinces" or neighboring cities, should be fine now.


Some visual artwork changes (images).


Defense system calculated a wrong value in some cases.


Residences description is modified.


If you hover portraits of Quest Givers, the text will fit correctly in the tool-tips area.


If you were in the "Province", it was possible to click the "Navigate to Scout" icon. This was not meant to be like that and has been fixed.


Research the Steel Manufactory quest for Elves had wrong objectives description.


Auto Fighting - After having cleared a Province, progress used to display incorrectly


Miscellaneous


Multiple text related errors are fixed.


Game load time and speed has been optimized.


Unite renaming Long Ranged > Heavy Ranged - It simply describes the unit better.


Play Elvenar
5

comments on

"Elvenar - Beta rebalancing"
Mhiriaah Kaitan Botelho
June 08, 2019 at 08:35 am
Quero conhecer e saber como funciona o Beta. Acho que fui direcionada para uma página errada.
quenster
June 14, 2019 at 02:42 pm
Olá. O Beta foi em 2015, ano em que o jogo foi lançado. Para jogar acesse: https://br.elvenar.com . Boa diversão.
Kathy Lavery
April 24, 2017 at 09:57 am
I hope it goes down and stays down.
Kathy Lavery
March 28, 2017 at 07:28 am
All I know is, as of 3-28, site game has disappeared, and all my money (diamonds) with it.
ElvesMasterRace
March 28, 2017 at 04:14 pm
Wrong game bro? Looks pretty up for me... And still have my in-game currency as well (paid for).
GrafKoks1
December 28, 2016 at 02:24 pm
Your balancing comes to late for me as I left the Beta some month ago!!!
Your to greedy!!!! Plus your Devs have to learn not to put up all those bugs
with every "Update"....
Katalin
July 01, 2015 at 03:20 am
I'd like to play the game, but no link.. thanks in advance.
Goosy
July 01, 2015 at 10:30 am
The link has been added, it's also in the listing, enjoy!