Forge of Empires Tomorrow Era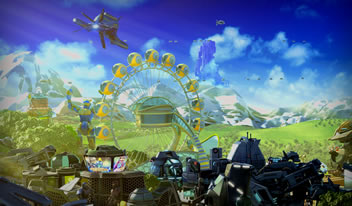 New age, a cyber-punk world called Tomorrow Era is supported in all of the Forge of Empires languages. This additional age of the game brings us new buildings, storyline, quests, technologies and more features.?New storyline also brings us the chance to fight within cities. In addition to this new feature, 71 storyline quests will be waiting for new age players. Since the new age is very advances, new technologies are expected to be available. Some quite interesting new technologies are Drones and Nutrition Science. Buildings additions won't be an expeption, they have added a bunch of new building types to spice the new Era even more.


New Era screenshots
Lets start a battle and see the beginning, the mid-battle and the finish. These are all from one battle and will give you the best preview of the battle artwork of Tomorrow Era.
[gallery link="file" size="medium" ids="1665,1666,1667"]
0

comments on

"Forge of Empires Tomorrow Era"