Gameforge launches an iPad game
Sigils - an iPad game launched by gameforge. As we know, Gameforge is the most successful browser game developer and publisher company there is. The sad news is that over time they have been expanding to other gaming areas. So far it seems possible that in the near future they will stop developing new browser games completely. As we can see their plan is to start creating smaller games that can bring them more revenue. Sadly "quality over quantity" is not their moto, well at least not anymore. Nevertheless lets take a look at the iPad game they have created and announcing so proudly.

Sigils preview
As expected from Gameforge, the game has very modern graphics and stunning artwork done to it. Sigils is an action RPG with the opportunity to play your real-time battles online. Best to describe Sigils - Multiplayer online battle arena.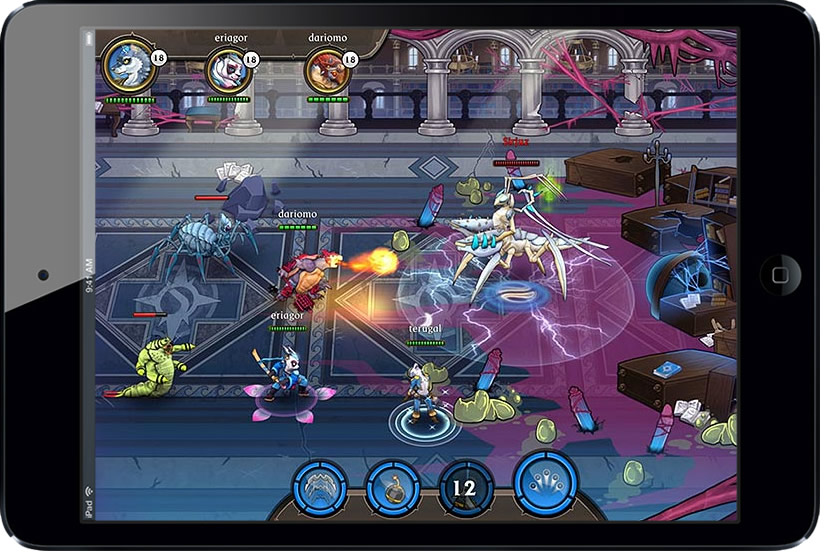 When you first start playing, you will notice that you start with only one champion. Don't think that it's just another game where you have only one character that you train till infinity. Actually the more you play the more new champions you can unlock. Since it's multiplayer, you can play with your friends and practice your teamwork skills. Now if you don't like to play with your friends, you can play agains them too, PVP option is available (with rankings). At the moment it has daily quests to give you gold boost so it's a good time to try out the game.
Play Sigils
0

comments on

ā€œGameforge launches an iPad gameā€