Gates of Survival – The Definitive Version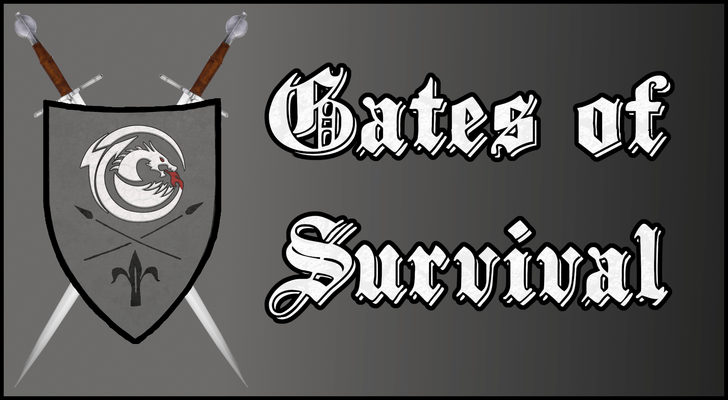 A Complete Overview of Gates of Survival
Gates of Survival is a text and idle based persistent browser game (PBBG) with elements and features that have been influenced by old school Runescape.? The game has been around since 2004 with the
Definitive Version
being released in 2015 and since then it has developed and grown into a story rich and content heavy game and so much more!
Over the last few years Gates of Survival has turned into a fascinating and unique Medieval PBBG that is entirely free to play (F2P), includes pixel art of over 3,000 images, thousands of items, passive gathering and incorporates incremental, massive multiplayer and RPG style elements. Since 2015 the game has had multiple news posts and over 2,000 updates which have included tons of new content and features, Quality of Life (QoL) improvements, bug fixes, holiday events, a multitude of new skills, places to explore and monsters to fight. The game also celebrated its 4
year Anniversary this last month and the game?s old style theme has been completely revamped to allow for future content and expansion.
Since the inception of the definitive version of Gates of Survival, over 15,000 accounts have been made. The game has always had a very active and loyal player base with a very close knit and friendly community. Rob (The Arch Angel Varow) is the sole developer of Gates of Survival and is very passionate about the game and has always showed the utmost dedication working on it. He has spent countless hours making Gates of Survival the best that it can be and cares greatly for the players and the community that the game has created.
35 Current Skills


Gathering Skills -?Divination, , Fishing,? Forestry, Gathering, Hunting, Mining




Production Skills -?Baking, Botany, Cooking, Crafting, Firemaking, Fletching, Forging, Jewelcrafting, Runebinding, Smelting, Spellcraft, Skinning, Woodworking




Supportive Skills -?Agility, Alchemy, Exploration, Looting, Luck, Thieving, Transmutation




Combat Skills -?Attack, Arcane Magic, Archery, Defense, Health, Slayer, Strength, Summoning, Prayer


New & Updated Features



3 Game modes, Automatic and passive skilling, 130+ mobs to fight, Daily Quests




Full Clan system, Referral Rewards, Auras, Trophies, game wide Boosts, Random Events




?Lamps, Currencies, Outfits & Costumes, banking system, Marketplace, Job Boards




?Player trading, 30+ pets, Skill Tools, Player High Scores, contests, Suggestion Board?




Comprehensive wiki and Global Chat and Chat Rooms, Stats and Ledgers and the list goes on and on.



Confirmed Upcoming Skills and Features
Augmentation, Construction, Farming, Leatherworking and Tailoring, Casino, Quest System, Evolution Stones
Gates of Survival is here to help you!
There are many ways for players new and old to get help, ask questions about gameplay or mechanics and to learn more about the game. These include a set of tutorial videos, FAQ, comprehensive wiki, suggestions board, official discord, a new player?s guide, support desk and in game chat rooms dedicated to helping players and most importantly a very friendly and helpful community of players.
0

comments on

"Gates of Survival – The Definitive Version"