Is HTML5 Set to Change the Future of Mobile Gaming?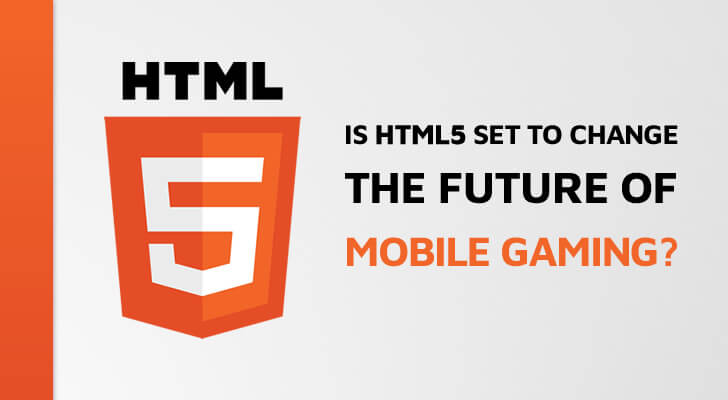 Ah, Adobe Flash. That imperfect software program that created and served so much Web and mobile content has been on the back burner in the world of development for some time. Google sounded the death knell for Flash two years ago in the autumn of 2015 by removing automatic support for Flash Player in its Chrome browser. Flash bravely hung on despite facing limitations in other major browsers, but Google has dealt the final blow. In June 2017, Google is due to stop providing software development kits (SDKs) for Flash, effectively removing all support for new and existing Flash content on the Chrome browser. It seems that from here on in mobile and Web gaming is going to start to move into the era of HTML5 and "instant games."

So, just what is it that's so great about HTML5? The answer is adaptability. HTML5 content automatically adapts to the browser it is being viewed in, including mobile browsers, ensuring user experience and quality are continuously high. This feature makes it popular with developers of ad and video content, but HTML5 is also making waves in the mobile industry. Games based on HTML5 can be played in a browser (hence the name "instant games") and don't need a separate download. Although the first games built on the standard way back in 2008 had a few teething problems, levels of playability have improved significantly alongside the rapid development of Smartphone hardware. Much of games playable on social media and messenger systems like Facebook are based on HTML5 and their increase in popularity could signify a future with app-less mobile gaming.

Ernestine Fu, the co-founder of Blackstorm Labs, has recently spoken about this and the company's decision to take on the role of publisher for instant games: "We call ourselves the post-app-store company…we're huge believers in HTML5 apps and the new distribution platforms…there's only going to be a dozen really important super apps in the future."

Blackstorm Labs isn't the only company to publicly support HTML5 in this way. Rakuten, a hugely popular Japanese e-commerce website, is making plans to move towards a future without mobile apps. According to its strategy, the focus will be on moving its activities to its newly launched HTML5 social gaming platform. This will reduce the need to create separate, native apps for different operating systems because HTML5 games are cross-platform. They also lower development costs for the company and benefit consumers in the process. An HTML5-based game also doesn't need to be installed or upgraded and takes up significantly less space in computer or Smartphone storage.
So far, Rakuten has made around 15 free-to-play games using HTML5 based on platform classics like Pac-Man and Space Invaders, but it's not the only company to do so. There are many RPGs built on the platform including DrinkBox's Severed, the retro CrossCode from Radical Fish Games, and Blackstorm Labs' EverWing. Other sectors of the mobile gaming industry are beginning to follow suit. PokerStars teamed up with Seven Deuce Gaming in 2016 to produce their eighth mobile app, the HTML5 & Unity-based Casino Rush, and became one of the first major mobile casino gaming publishers to do so.

The mobile gaming and app industry is by its very nature prone to fluctuations and changes as technology trends come and go. Although it's still early days for HTML5, there's no denying that its sheer flexibility makes it an attractive prospect for game developers, and its cross-platform capability means that it will be popular with gamers on-the-go who prioritize storage space and playability above having to download yet another app onto their device. Despite its weaknesses, HTML5 has gained massive support from Google and other major browsers and it's safe to say that it is set to create a massive change in the way we play with and consume online content in the future.
0

comments on

"Is HTML5 Set to Change the Future of Mobile Gaming?"