The Inspiration Behind Great Games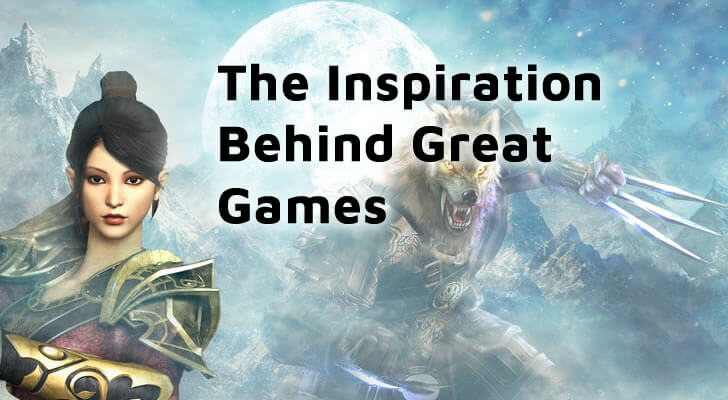 Games are one of the most popular forms of entertainment in the world today. Taking on different forms such as video games and mobile games, many people are happy to just enjoy playing them without thinking too much about their origins. However, there are some great games that have hit the market over the years that have interesting forms of inspiration behind them. We've selected some of the best below.

Card Games
Nearly everyone on the planet will only know Pokémon as a hugely successful video and mobile game, but it also proved to be successful as a card collecting game too. In fact, Pokémon was actually inspired by a card game from over 500 years ago. Playing cards reached Japan from Europe back in the 16th century, but in 1633 card games were banned to minimise gambling in the country. So, people started to produce artistic cards instead, under the guise of "obake karuta" which displayed pictures of ghouls and ghosts from yokai, ancient Japanese folklore. Each card had a type and abilities, with the winner being the one to hold the most cards at the end of the game, which is the premise of Pokémon.

Holidays
There are many holidays throughout the years and these have been the inspiration behind a huge amount of games. Halloween, known for all things spooky, has had a major impact where games are concerned, with titles appearing on PC, handheld, console and mobile. Titles such as Resident Evil, The Evil Within and Until Dawn have proven to be huge hits on console and PC, whilst in the slots world, mFortune's Which Witch has performed outstandingly well on mobile. We often see Christmas being the inspiration behind a lot of games too, especially on mobile, where developers enjoy a lot of success over the festive period.

Real Life Events
Real life events have been the inspiration behind many things such as music tracks and books, but they've also inspired a raft of games too. The Sims, one of the most popular and successful game series of all time, came about when video game designer Will Wright's home was burned down. Following the fire, he began redecorating and rebuilding his home, and The Sims is based on this experience. Wright had come up with the idea of watching ants live, and he combined this with the process of rebuilding a home to create the concept of The Sims.

Food Dishes
Probably the strangest and most unique entry to this list, but the iconic Bowser who made his name in Super Mario games such as Super Mario Bros. is named after a Korean dish. In Japan, Bowser is known as Daimao Kuppa, with Daimai meaning "terrible demon god." However, kuppa is a popular rice soup, and this was decided as the other ideas of bibimbap (a rice bowl) and yukhoe (Korean beef tartare) were dismissed. Bowser is more commonly known as The King of the Koopas, which when translated refers to lunch.

0

comments on

"The Inspiration Behind Great Games"