MafiaTactics launched for Beta testing
New browser game called MafiaTactics has been opened and is currently in Beta state. Developed by the same team who also created Mobster Crimes. Just like their previous game, this one is also a mafia based game. They have been working on MafiaTactics for a long time and already have around hundred players in the very first round of the game. The very first beta round is is focused on purchasing credits and premium packages to help the game get started as such games require lots of time to create and investment in money. Another first round focus is on bug testing and gathering statistics from player actions to see if all the calculations in the systems and values are correct.


MafiaTactics players view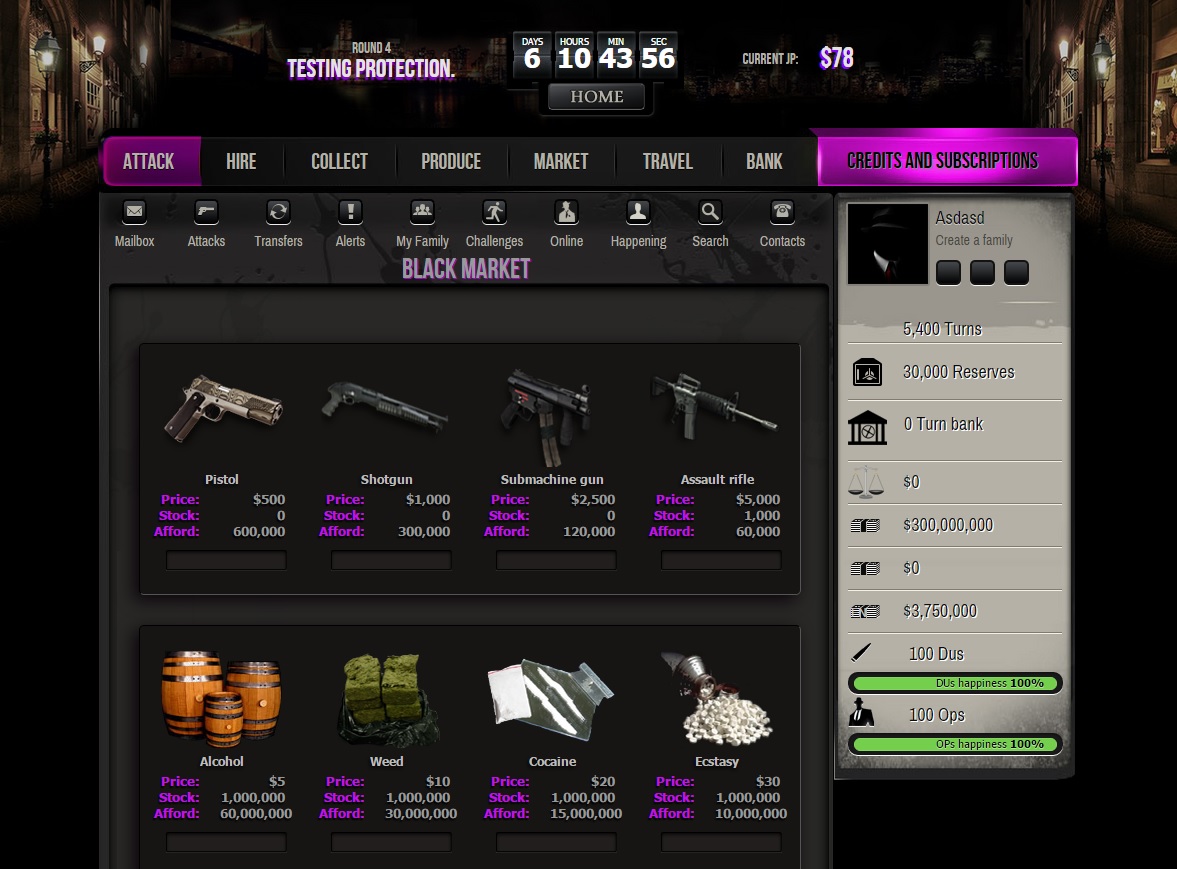 The players ingame view is really fast because it mostly runs on Ajax coding language. This means that you don't need to refresh your browser page manually to see changes, but you can rather see changes as they happen in real-time. Not many games have this option ans this is something players will enjoy as you can spend less time on waiting for actions to be finished. This game is worth taking look into since they have focused on quality, rather than going the easy way. Make sure you report all problems/bugs to improve the gameplay for everyone and have fun playing.
Direct link to the game:
Mafia Tactics
0

comments on

"MafiaTactics launched for Beta testing"