New Gladiatus speed server #24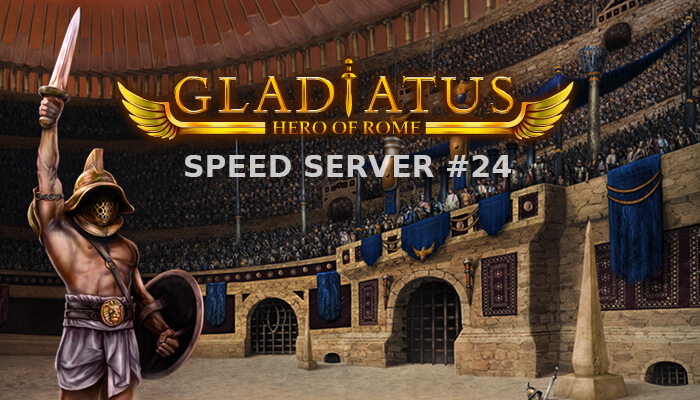 Gladiatus fans can now enjoy a brand new game server #24. Gameforge has announced that they released a speed server for Gladiatus. Game itself may not be as popular as it used to, but is still constantly improved and supported. Gladiatus is an online browser based RPG with the focus on players vs player battles.
Seize your chance and start fresh on our new speed server 24!


Gladiatus speed server vs normal server
Short timers
No need to wait forever for your action to be completed, everything is fast! This affects dungeon run as well as expedition timers.
Fast leveling
You can attack other players in Arenas more often giving you more experience and gold. More active players can quickly climb the top rankings.
New beginning
And of course everyone gets a fresh start from ground zero because it's always frustrating if you start playing and you realize you can never catch up to players who are 5 years ahead of you.
1

comments on

"New Gladiatus speed server #24"
Manuel Ofner
July 22, 2018 at 08:32 pm
hi