Sold to Army browser game offline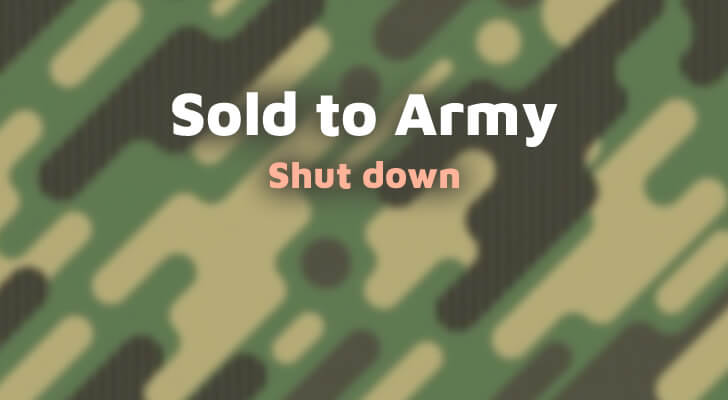 Sadly 2018 is the last year for Sold to Army. Game lasted for 8 years, but 2018 is sadly the year it's shutting it's doors. Playerbase was slowly decreasing and it wasn't profitable to keep the game going. With an outstanding rating of 4.8/5 - This game will be missed.


What was Sold to Army about?
Sold to Army is text-based army mmorpg. Stats building, recruit mercenary, many missions, academy courses, trade functionality. Compete with other players because 10 best players are listed in homepage. Best players can get real life awards and prizes. Level up your character, increase your stats and army rank. Unique world war system where you can participate with your own country. Simply put - free online army browser-game.
In-game screenshot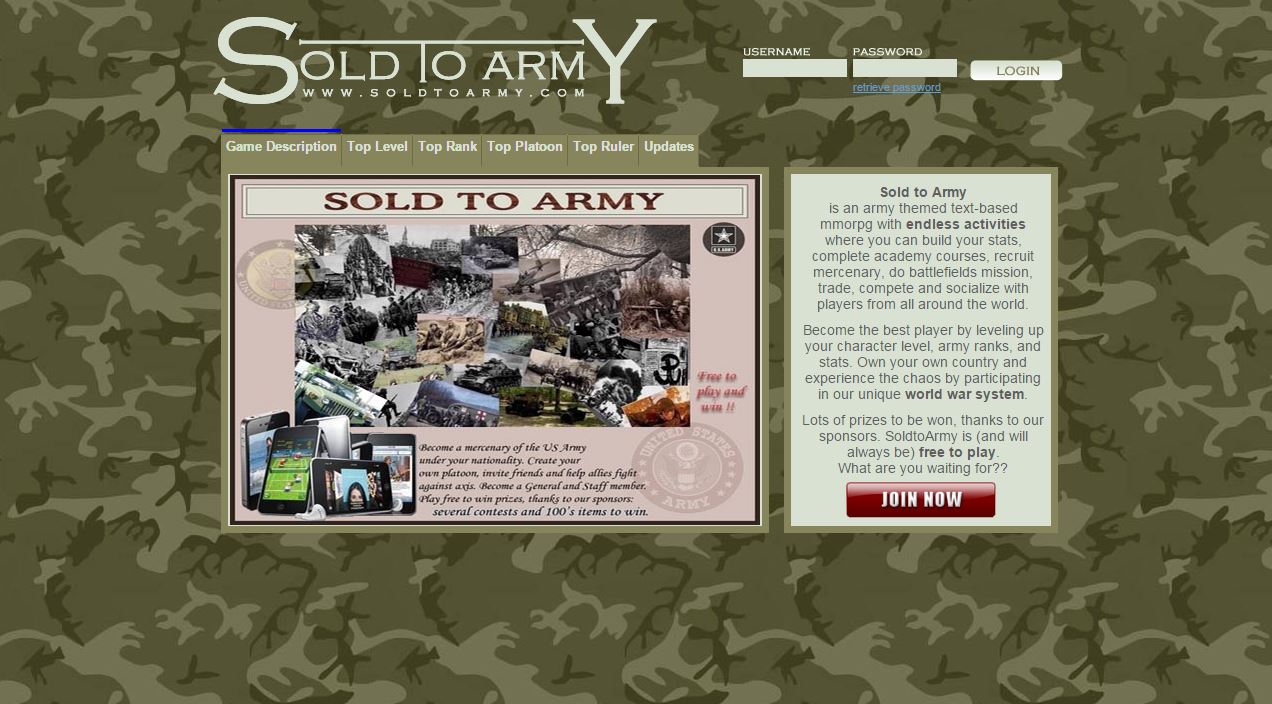 1

comments on

"Sold to Army browser game offline"
Jeff
March 15, 2020 at 05:46 am
What a shame. This game was a million dollar idea, but ran by a niche minded owner. If the right person would bring it back, it would surely fly.