Starsquest - new Rage universe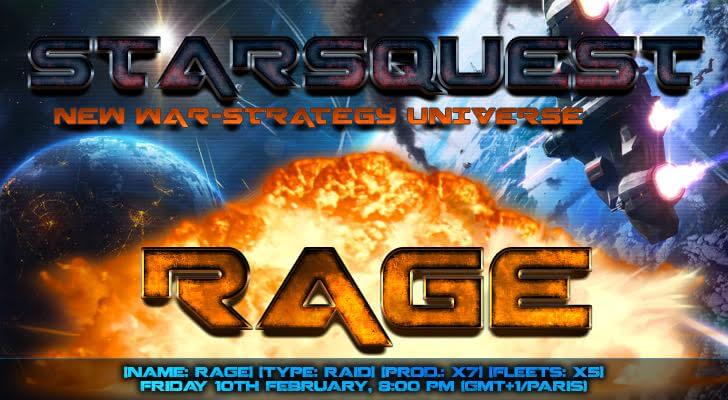 Starsquest new Rage universe coming up Friday 10th February. Grab this chance to start playing as soon as the universe starts to get a head start. Raiders and miners can enjoy a strategic approach, throwing the usual strategies and tactics out the window. The system of attack ratio is indexed on the fleet points, and therefore evolutionary. This opens up the potential of a new game strategy: guerilla!


Universe details


Name: Rage


Type: Raid


Production: x7


Fleets: x5


Opens: Friday 10 February, 8 pm (GMT+1/Paris)


Miners and stiffnesses
The
stiffnesses
will have to affirm even more their strategic talent to win.
The
miners
organize a strategy to combat stiffness.
The fighting system of this universe will reward the really talented players.
Join Rage universe
0

comments on

"Starsquest - new Rage universe"