StreetMobster version 5.4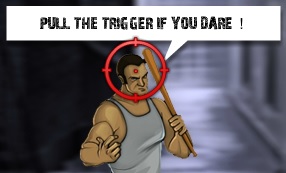 The last version update of StreetMobster aka BGMafia was a bit over 2 months ago. In these few months, they have been steadily working on new improvements. The new version 5.4 does not have as much improvements as the 5.3 version, but this time the changes are more noticeable. Overall the game has been made easier. So let's take a look what has happened, full list of changes below.

v5.4 improvements


Lucky charm item has been added, that gives you 15% of luck for 10 battles. To obtain the charm, you need to do Player vs Player fights.


Change in Day of fight - Used to give twice as much cash from battles. Now it gives cards for victorious battles.


No more double heat for police officers who beat other players as well as players who attack police officers.


To reduce the chances of someone cheating in lottery (lottery bar formula changed).


There are now polls and if you vote, the system will once again reward you.


Added Day of Manufacturer that makes goods production twice as cheap.


Player's skills do not have Luck anymore, players now start with 0%.


Veteran players can change their nickname for free on first login.


Removed Days of Health, Escape, Doctor, Builder, Energy and Life.


Added search bar in auction that will help you find goods faster.


Added a new feature that may give you bonus items when doing PvP.


Each player will get a daily reward, +50 added to consumables.


Added Day of Sexapeal that doubles sexapeal.


Prices lowered for weapon and dog factories.


Lots of discounts in premium ingame content.


Play StreetMobster
1

comments on

"StreetMobster version 5.4"
darmol
July 06, 2015 at 06:05 pm
ha so frequent updates, yet still countless bugs, its a joke. Try Mafia Returns instead, best game ever!