The Last Knights ownership changes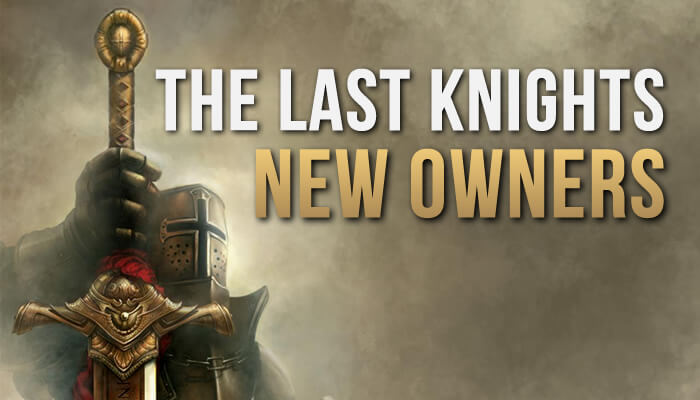 The ownership of The Last Knights is no longer the property of Delft games. New owners of the game are "Nuvelle" aka Tom Abbott and "Yell0w" aka Jelle Millenaar, who are know the sole owners of the game. They have planned a lot of innovative upgrades to the game so the future for The Last Knights looks quite promising.

Hopefully the new owners will bring more new players into the game with their new ideas. They have already started the development, current ideas are mostly taken from player's suggestions. This will bond the new owners and the old player-base together.

A sneak peak at the upcoming updates. An android application or a user-friendly scrollable game map. Usually changes like this would have taken ages, but improvements and new features will now be implemented on every new game age.

Tomorrow on 4th Januray a new Age #212 will start.This is a great way to take part of this game and enjoy the new innovation. And with the new Age, all players will start equally from zero. In addition some small changes have already implemented into the game and more will come regularly form the new amazing developers of The Last Knights.
2

comments on

"The Last Knights ownership changes"
Trampie
July 11, 2017 at 07:12 pm
Do I miss updates, or is the game dieing
MightY
July 12, 2017 at 09:53 pm
Well can't expect 24/7 updates, but no the game ain't dying, just a temporary slow period.
Trampie
July 11, 2017 at 07:10 pm
Is this game still active ?