The Mob World - Worst Browser game
The Mob World is a browser game that had many weaknesses. At first it looked like it's going to be a great game, but in the end, there were very few active players. Right now, The Mob World isn't live and it has been offline for a while now. Lets see what happened to The Mob World, why did it end like that.

Security flaws
Every successful game must have a strong security system. However, the system of The Mob World was so weak, that it only took one guy 25 minutes to bypass the security. The game had fragile protection and he managed to gain infinite money, stats and points. He even managed to gain access to the game database. All this was done from an Input box. No wonder this game didn't last.
Lack of innovation and originality
Giving something new and fresh to the players is the most important aspect for any browser game. Exciting features, modern design, interesting ideas and new updates, now this is what we need. People look for fresh innovation that would make the gameplay more thrilling. The Mob World had no innovation and because of that, the game development simply didn't exist. The concept of the game was too simple and too ripped off. People don't find it challenging and that's why it has been shut down.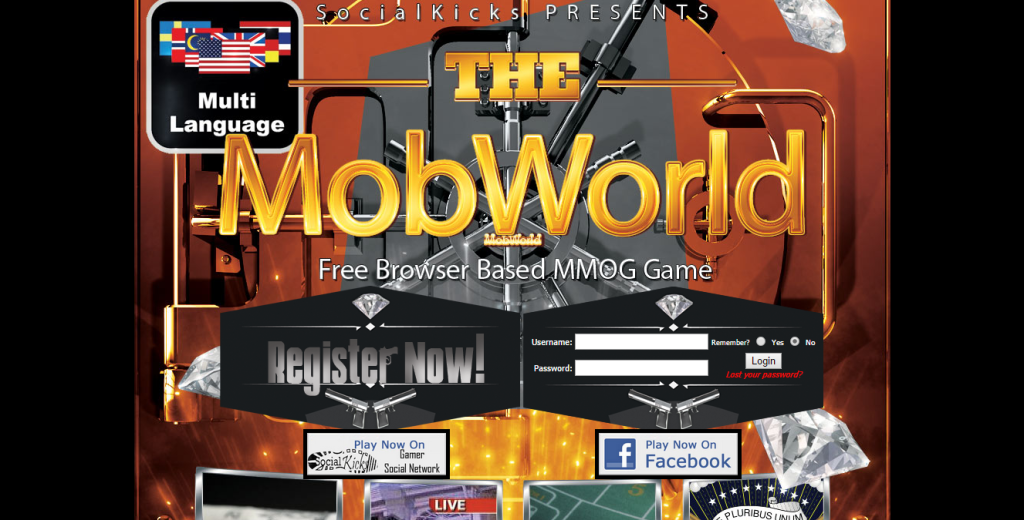 Way too many bugs
There might be some few bugs in every game and players can accept that. The Mob World had far too many huge bugs that affected gameplay. Important thing is that someone could have fixed the problem, but in The Mob World nobody did. Hire a developer if you don't know how to fix a bug, just don't leave it hanging. In the game, there are a lot of broken buttons and some features are not working properly or at all. All this together makes playing quite difficult and that might be one of the reasons why the game has so few players and browser games are all about community.
What about the looks
The Mob World has quite an old-fashioned design. It was a bit too robust even when the game was still at the beginning. Creators of this game should certainly have worked more on artwork. Nowadays creating a browser game without a fancy design or mobile friendly support is not a clever move. Somehow games with amazing designs attract lots of players, it seems that the gameplay is secondary to artwork and illustrations.
Small playerbase
Players are necessary for a game to become popular, because they make the game what it is. In the beginning, there were many players and new players were added. Later the amount of new registered people decreased. Pretty soon The Mob World had very few players who still enjoyed this game. People didnít like playing it, they left the game and the number of new people didnít increase. New players didnít accrue because of all the flaws that are mentioned above. The Mob World simply didn't even try to gain more players, no social network promotions, no news about the game development or updates, nothing. Well it's not all that bad, since there are lots of other
mafia based browser games
out there, just find one worth playing.
5

comments on

'ÄúThe Mob World - Worst Browser game'ÄĚ
News Smash
March 25, 2022 at 01:32 pm
I think Camp Lazlo and Fusion Fall are also Bully Clones
Anonymous
September 28, 2019 at 05:05 am
The Gotti Pantsing game is one of the worst browser games because 1.it is a ripoff of Bully.The objective of the game is pretty similar to bully.The game can never keep up with bully's sucess
yuki
August 13, 2015 at 09:46 pm
haha, that rating suits the game
Toms
July 02, 2015 at 05:28 am
These types of games require no skill or strategy. You simply waste your time on them and click after click.
KiRa
June 22, 2015 at 09:40 pm
+1 for that. I only tried it out for few days and i was already in top 10. This game was never really alive.