The most popular rugby manager game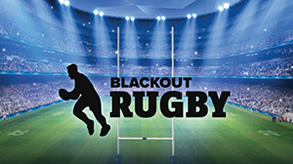 Currently the most popular rugby management game by far is Blackout Rugby that started in 2007. This constantly improving game not only has good looks, but is easy to navigate and fun to play. It's one of the few games where you can actually enjoy the gameplay without emptying your wallet. There actually is a possibility to play as a premium user, but it won't make you overpowered, it's rather made so players can support the game. Season based with lots of strategy needed to advance further. You will also learn a lot about the overall rugby sport while playing. You need to focus your actions on tactics and long term commitment. The best part is you don't need to sit behind the screen 24/7, it actually doesn't require a lot of time investment at all.


Ingame preview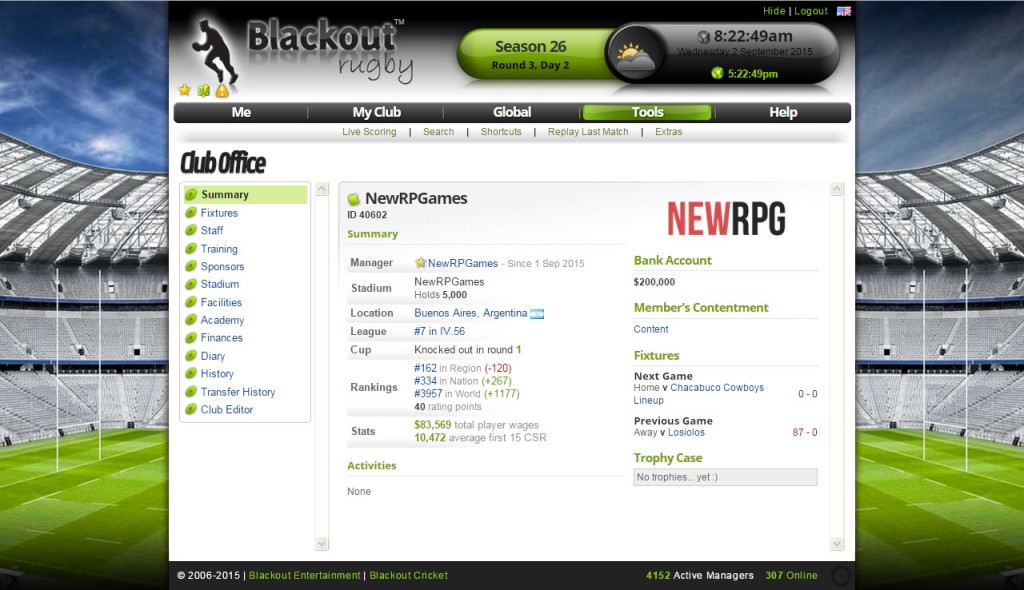 [gallery size="medium" link="file" ids="2745,2746,2747"]
Some good qualities worth mentioning


Not pay to win - No massive ingame premium items or memberships that will make some players too overpowered, rather equal terms for all players.



Prizes - Possibility to win prizes from various competitions.


Warm community - Veteran players are eager to help new players.


Efficient - You don't need to play for hours each day to have ingame success.


What players think of Blackout Rugby
Harry
"Absorbing game. The match commentaries are fabulous, and the way in which each season is paced to end interesting ? ace."
amz
"I'm playing this game from 6 already and I can say it's the best strategy games I ever encountered; added to that, the community is great!"
Play Blackout Rugby
1

comments on

"The most popular rugby manager game"
Kevin Landsberg
September 02, 2015 at 09:05 am
A lot of fun and a great support if you have any question!