The West - Make your own quest
If you are a player of The West, you can submit your unique quest into their forum. Some quests will be rewarded with titles and special items. But the winning quest will be integrated into the actual game. There are lots of requirements for the creation of a quest, closer look below.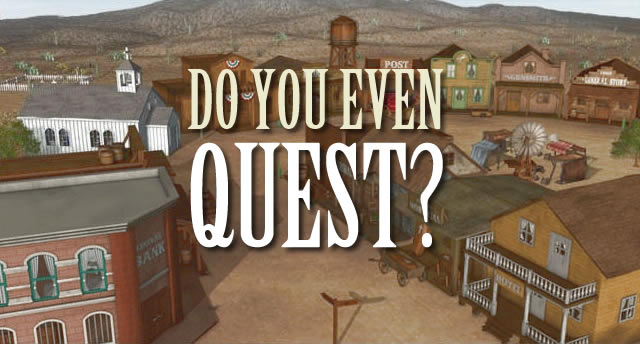 Guidelines to follow


Use the already existing quest givers.


Use maps and characters that are already in the game.


Quest text should be max 100 words. Finishing text should be max 50 words.


Quest lines must be for players of level 50 or higher.


Quest lines need to have 15 quests max.


Quests lines are restricted to one new item max.


No time and date limits.


Do not make an event, strictly a quest.


Quest has to support all character classes.


Max 2 quest lines for a player.


1

comments on

"The West - Make your own quest"
Mamba
November 12, 2015 at 08:30 am
I remember submitting my idea, but i guess it wasn't good enough for them.