Top 5 browser based sport games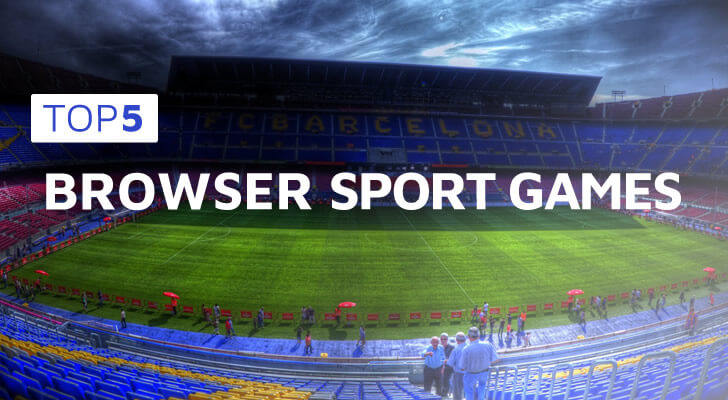 Browser based sport games are gaining more popularity. Browser games are of course playable via smartphones, tablets and computers. The more realistic the game - the better it is. The most popular are Soccer, Volleyball, Rugby, Tennis, Basketball, Racing themed online simulators. In these types of games your role is usually to manage your team. It's recommended that you pick a sport game on your actual real life interests. If you enjoy watching racing games for example, then pick vehicle related online simulators. They are very difficult to master at first so make sure you learn more at Virgin Games website and search for sport related forums for help. Sport simulators are also great for people that don't have hours to invest each day to play a game. You simply need about 10 minutes to do your daily in-game tasks and go on with your day. Below are the reviews of the best game in each sector, enjoy!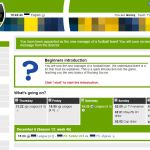 Rocking Soccer is the most popular online football management browser sim out there. You can buy and modify your own stadium with the money you've earned from sponsors and match winnings. Hire players for your team, but don't go over budget - remember that every employee and players wants a weekly wage. You must choose your player's positions of field and an attack and defense strategy.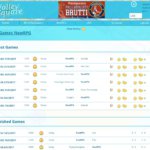 VolleySquare is a bit easier at first than other games. Not that it lacks features, but the in-game layout and help tips make it rather straightforward. Once you've learned the game inside-out, you'll find yourself competing against other players and finding out how good your team management skills really are. Compete against leagues and climb the rankings.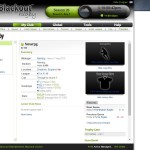 Blackout Rugby. The game can be quite difficult to grasp at first, you might spend hours reading up on guides and asking other players. This TBBG Rugby game is mostly involved around strategy and slowly making a name for yourself. Make sure to train your players so their skill would constantly get better and keep and eye on your rugby team funds if you don't want to go into debt.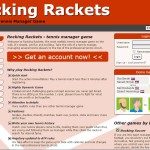 Rocking Rackets is is not a very forgiving simulator. If you make a management mistake, you'll see bad results. Game revolves around managing your tennis team and scoring as many wins as possible. Tournaments are big part of the game, but there are various other matches available as well. Very active community and forum support is great for this game.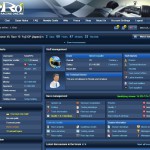 Grand Prix Racing Online is the only vehicle related game in the list, but don't let it fool you - the game is rather popular. If you win a race or not - it all depends on your crew and your cars. You have to constantly monitor racing statistics and make adjustments to your cars. The most important part of the game is getting the right sponsors. Without sponsors you're doomed to go over budget which would make it difficult to win any races at all. Game moderator has to manually accept your game registration invite, at this point you know - this game means serious business!
0

comments on

"Top 5 browser based sport games"