Tribal Wars Cup Winner gets iPad Mini
You can win an iPad Mini if you win the Tribal Wars Cup 2015 event. You can sign up for the competition until 19th August. This event tournament is sped up x4. The server you are playing in doesn't matter, everyone can take part in it. Competition is using a groups of 10 system. The winner alone will not be the only one rewarded. The top 3 players and tribes can indeed win some worthy prizes.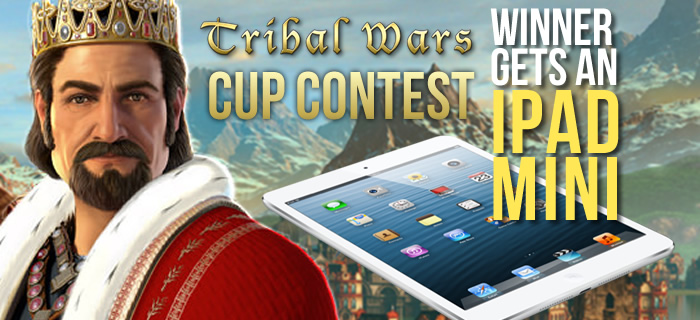 Top 3 cup winners may get following prizes:



Samsung Galaxy Tab 4


Steelseries Rival (a gaming mouse)


Ipad Mini


Start playing Tribal Wars
Or watch the Cup video
1

comments on

"Tribal Wars Cup Winner gets iPad Mini"
Felkin
August 12, 2015 at 08:01 pm
Aw this game is the bomb when it comes to MMORTS's. It's very simplistic and slower-paced, compared to most other games of the genre. Played it on and off for over 10 years now, probably. But given the 4x, only people who can be online 24/7 with <10minute downtimes between commands will have a shot at winning. It's easy at first, but a few weeks in, once you have over 5 or so villages, you need to micromanage it to the point where it's like a job. Becomes insane.