Wars Lord - Upcoming browser game in 2015
Today we are going to share something special with you guys. A totally new browser game will arrive in 2015. It is not yet released, not even in beta, but it does have a website already.
Game is called Wars Lord and it's going to be a strategy browser game.

Sneak peak of the Wars lord browser game.
Newrpg got its hand on a pre-release version of the game and we wanted to share this experience with you guys. That's why we have put up a small gallery for you below:
[gallery columns="5" link="file" ids="785,789,788,787,786"]
What browser game exactly is Wars Lord?
First of all game only accepted 20 random people to test out the game, like beta testers. Lots of people are waiting for the game launch and not much can be told yet. It will be and empire building game where you own your own land and expand it. Wars Lord will go into
strategy browser games
category for sure. There will be an option to create your own flag for your empire, how awesome is that? Wars Lord will focus on the story line and it will be free to play. They do have a twitter and facebook feed to write about their updates. You can find them by visiting their homepage (link is at the bottom of the article).
A quick preview of their current website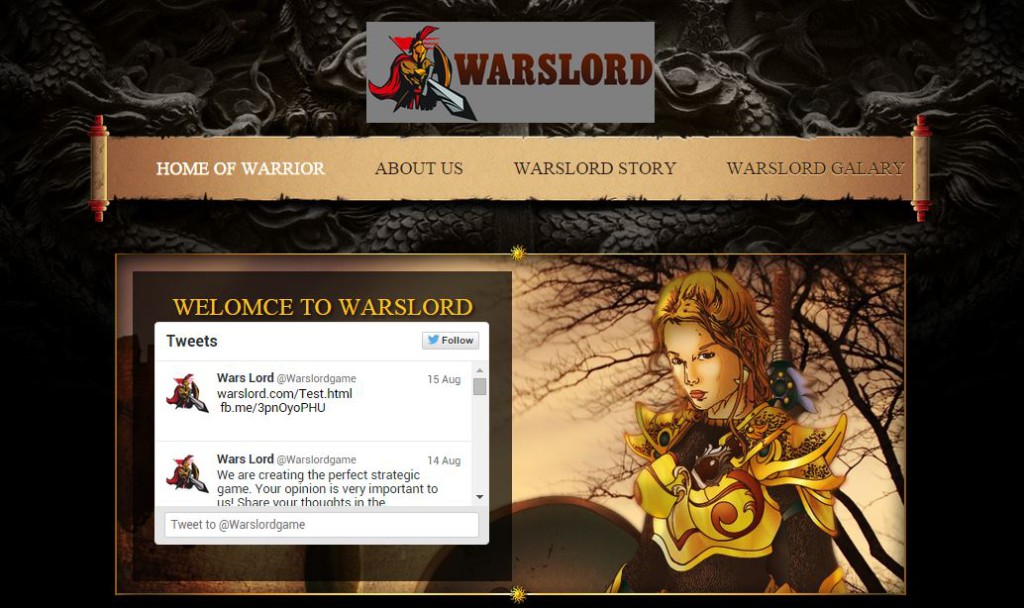 As of now, everyone can test out the game and give feedback and suggestions. Don't be harsh, game is not even in beta state yet, it's far from launching. If you do want to check out the game, visit Wars Lord testing corner.
We will add this game into our
browser games listing
when it's officially released, so keep in touch!
The official Wars Lord website address is 
warslord.com
Are you interested in strategy browser games? We have lot's of them, you can view all
strategy browser games
.
NB! Wars Lord has officially been shut down, game won't air and all developments have been paused.
0

comments on

"Wars Lord - Upcoming browser game in 2015"