Zombie Pandemic shutting down
Game called Zombie Pandemic is announced to be shut down at the end of 31st of May 2015. Be aware that from the 6th of December it is no longer possible for players to buy new premium items nor premium accounts. When game is shut down, developers will make a hall of fame for best players which would be seen when visiting Zombie Pandemic homepage. It is said that only 250 players will be listed in the hall of fame from each game server.

Why is Zombie Pandemic shutting down?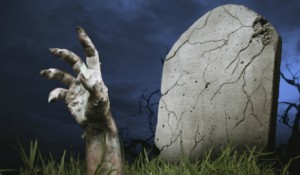 Pretty obvious reasons, the Zombie Pandemic developers just don't have enough resources to continue supporting the game. Although premium items are available to buy and donations are made, it still does not help their situation enough. And this is the reason for Zombie Pandemic shutting down. In the end it really is just about making a buck and getting your name known for something. Good chance for other game developers to try something similar and get all Zombie Pandemic players to join their game instead.
What is Zombie Pandemic?
The project is nearly 7 years old and game is currently in our browser based games listing for everyone to check out before it's too late. The game itself was very innovative for a browser game. Many features that you usually don't see in a text-based browser game. Mainly focused on zombie apocalypse. For more information about the game itself can be found in a review page of
Zombie Pandemic
.
Last words from Zombie Pandemic
Pixel Pandemic thanks everyone who contributed to the games over the years and who have enjoyed playing the games with us. In particularly we would like to thank Demek and TheIceKing who have both put in a lot of hours to help support the games.
All current and former moderators of Zombie Pandemic are listed below:


CarlBreder


Demek


The Wicked


Rosslessness


Ninjo


Trance_IX


The Ice King


Dead by Dawn


Last Known Survivor


Nietzsche


Current players should not be worried tho, there are many other awesome text-based browser games available.
To stay informed of latest browser games, visit our listing that includes all
latest browser games
.
3

comments on

"Zombie Pandemic shutting down"
Charles
February 19, 2018 at 11:03 am
Can the developers return it this 2018? I hope so the game was too awesome and good game
Fogg
February 19, 2018 at 10:36 pm
Unfortunately it was shut down for good, no coming back for this game. But the devs will make a similar game, let's hope ;)
Notyet
April 16, 2015 at 07:26 am
Don't stop playing just yet, it is still working for 1 month at least.
Nubu
December 28, 2014 at 08:56 am
Yep, heard of it, it's a shame. Was nice game tho, top game...