1100AD Domination
1100AD Domination is an empire building text-based browser RPG. Build your medieval city and manage it to keep your civilians happy. Create buildings and fortifications, create your army to conquer others and to defend your empire. Heroes are important to lead an army, they are trainable so make them strong. Since this game is a pretty huge success, there are many servers to choose from. Each server has something different from others. You can focus on NPC combats or attack other players. An interesting feature is a real-time strategy combat system.





(17 votes, average: 3.71 out of 5)
Rate it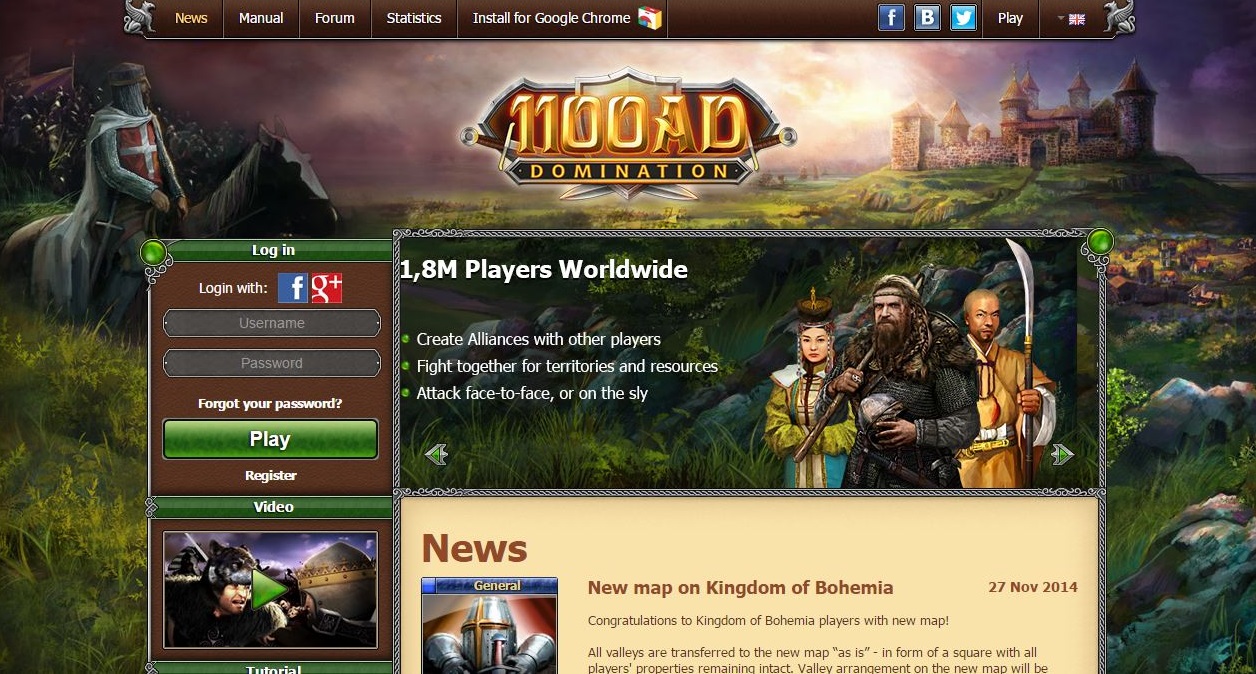 3

comments on

"1100AD Domination"
HH
March 23, 2016 at 04:15 pm
Great game!
Jejuni
March 18, 2016 at 11:24 am
This is a good game, fun, you make friends and when there are battles it is exciting
Martins
December 10, 2014 at 07:06 am
The best game ever, I suggest all players take a part in this one :)