9 Inning Baseball (OFFLINE)
9 Inning Baseball is a free text-based browser game about baseball. Tactics is an important section because it allows you to rearrange positions and think about clever strategies. Market is a right place to search for good players, hire doctors and find the perfect coach. You can expand your stadium by building bleachers, luxury boxes, grandstand etc. Keep an eye on your calendar and take care of your financial situation. You can also take a look at the best managers, world rankings, top pitchers and top hitters.





(9 votes, average: 2.67 out of 5)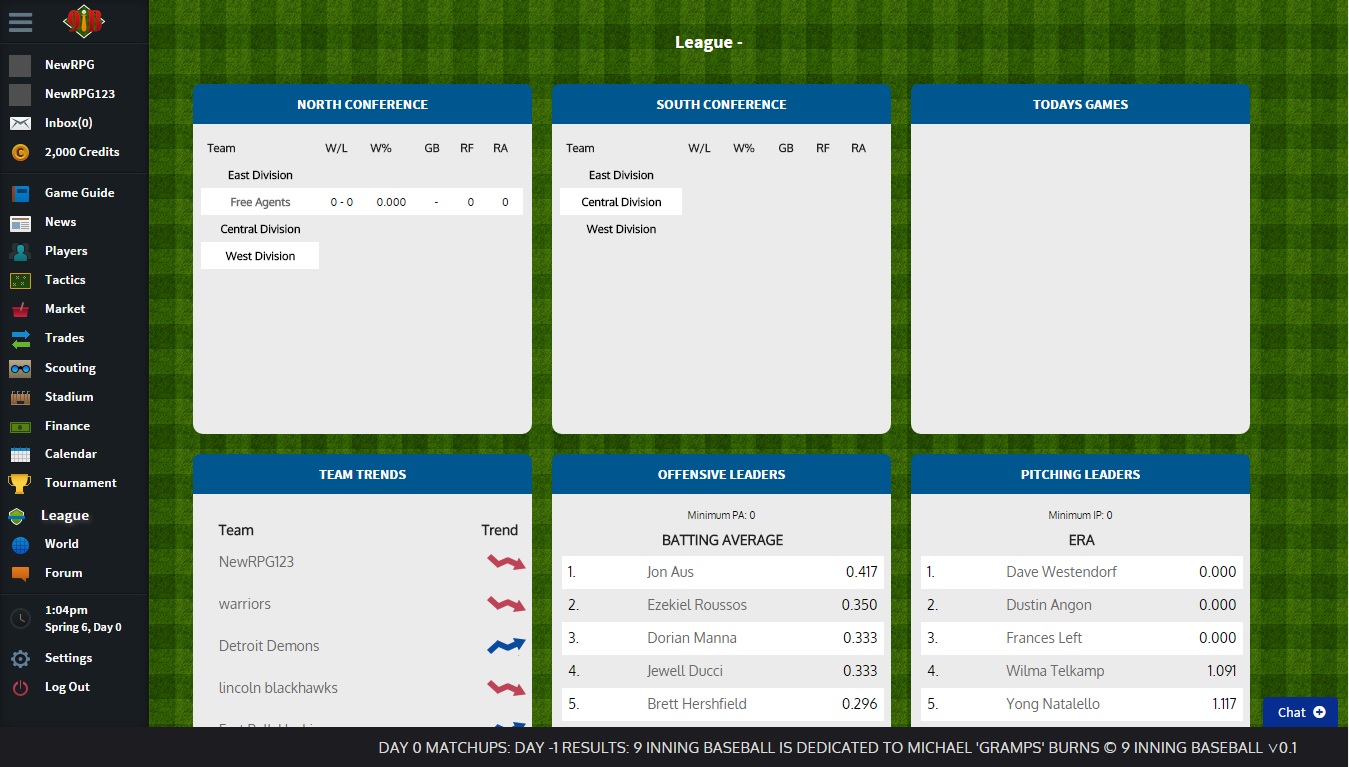 3

comments on

"9 Inning Baseball"
Momo
June 30, 2016 at 06:41 am
This game sucks like how do I confirm my email? This game was most likely made by dopes
6th Man
April 13, 2016 at 07:16 am
This game is really great, however there are not very many people playing. If some more people could sign up you could see how great it is!!
WM
January 24, 2016 at 12:53 pm
I give this site, 9 Inning Baseball, LOW ratings.

I signed up to this site in Jan 2016, I received an email with a log in link - But with that link I could not log in. I pressed the log in button and nothing happened. I checked their twitter and nothing has been posted in months. I think the automated sign up stuff works but the website itself is disabled and you can not log in. I have tried to sign in over a dozen times and nothing happens.

Also I could not find a "contact us" email or web form to report the problem. I think this site may be dead with a bot still signing people up.
HelloMoto
January 26, 2016 at 03:21 pm
i just signed up fine, got the email to confirm my email address not a login link. not sure what your talking about. typed in my username and password and clicked login and im playing