A Gangsters Life
Welcome to the ruthless world of mafia here you will start your life out as a small time criminal building up your empire as you progress through the ranks, its kill or be killed!
In A Gangsters Life you can do a number of things such as:
Commit crimes to earn money and rep.
Steal cars that you can sell for profit.
Work for some of the big crime bosses within the underworld
Smuggle drugs from one location to another making a profit or maybe a loss.
AGL is an old school game designed to feel like the games from 2005+ with the idea that game aren't the same as they once was well now you can enjoy a game from back in the day!





(11 votes, average: 5 out of 5)
Rate it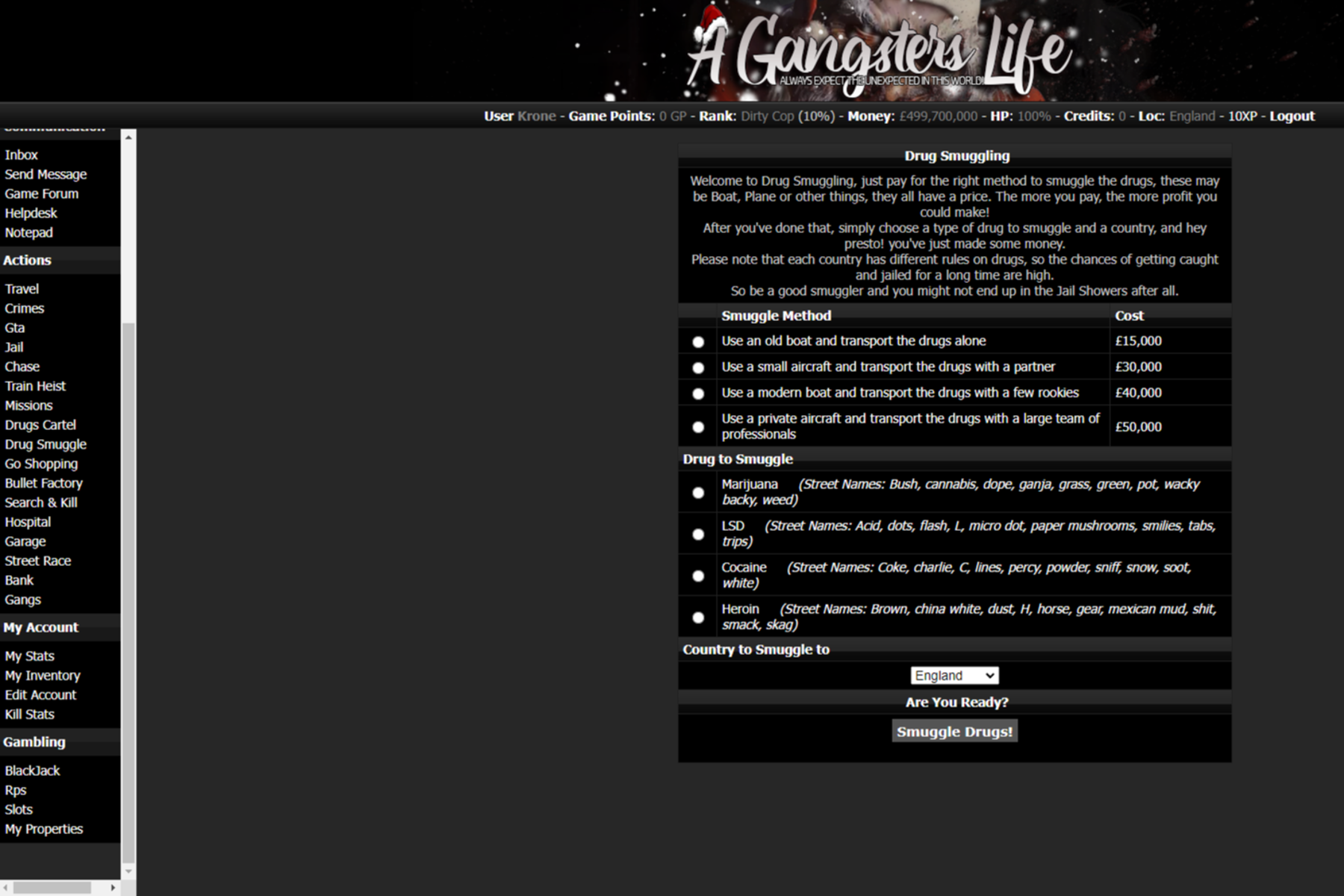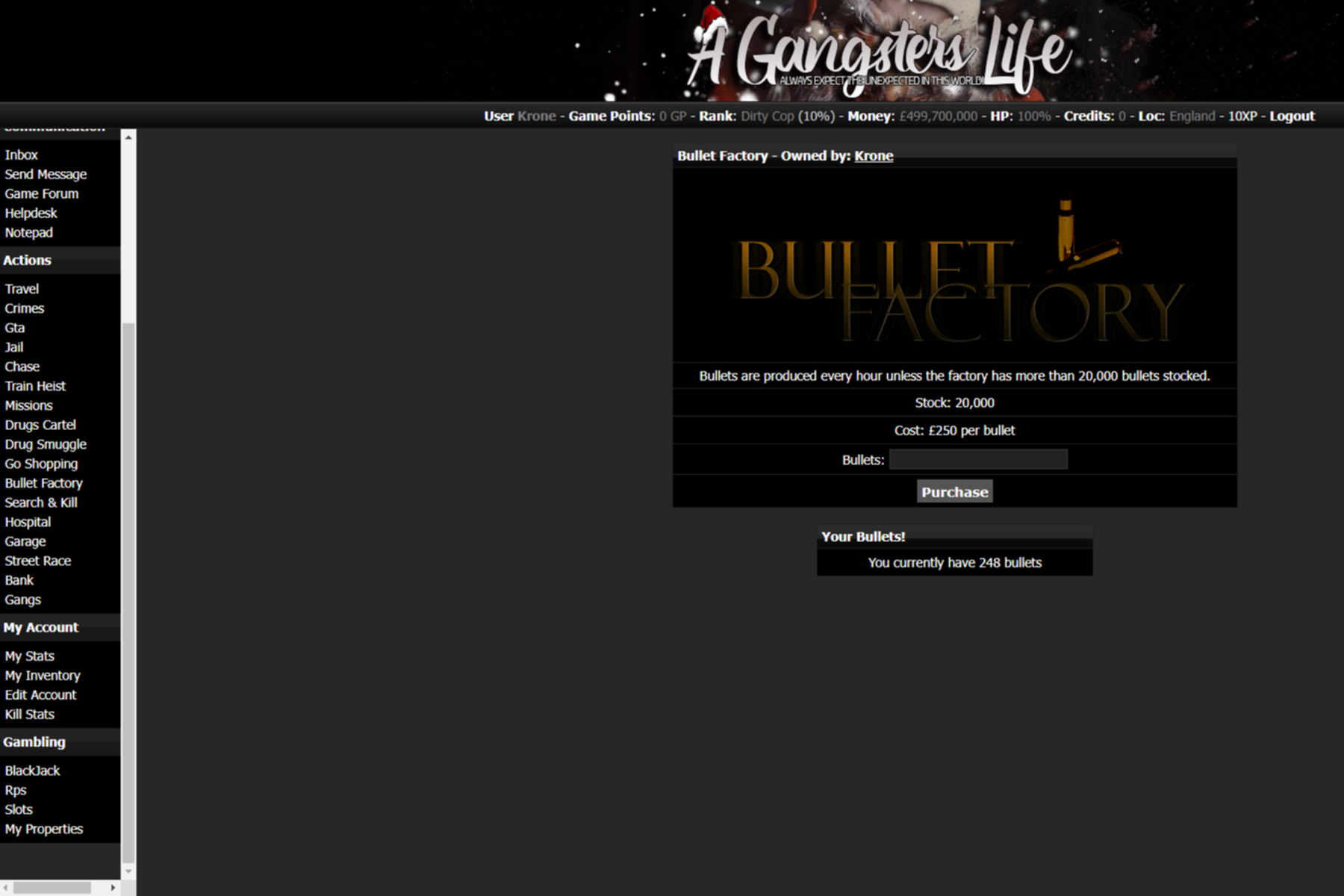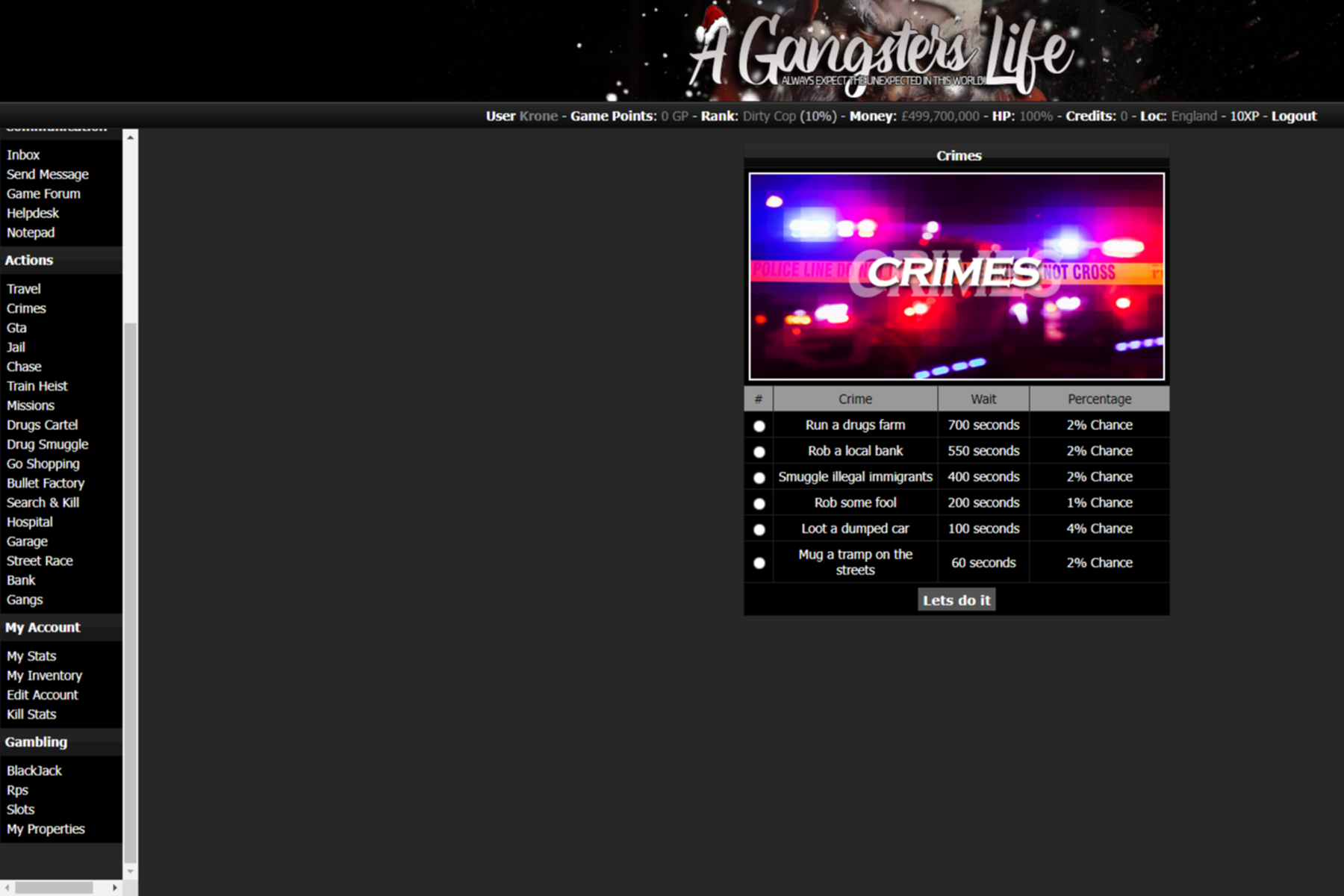 3

comments on

"A Gangsters Life"
Josh
January 13, 2023 at 04:38 pm
Old school I like it, needs the players though 👌
Krone
December 23, 2022 at 05:56 pm
Top quailty old school mafia game with loads to keep you busy.
Mike
December 20, 2022 at 02:28 pm
Great old school mafia game from back when mafia games where about 1 thing and 1 thing only! Power!! Just started so no better time to get ranking then now really as the leaderboarda are open for the taking.