Adrebia
(Online since

2022

)
Adrebia is an event driven, turn-based strategy game that allows players the ability to battle each other one to one in an effort to capture the most sectors.
Players join the website and enroll in PvP events where the player has to control his or her Space Command in an effort to capture the enemy's sectors. This is accomplished by activating your own sectors each turn with one of 5 different orders.
Each time a player joins an event they are given 100 points to build their command by allocating points into their sectors, economic stat, or their fleet stat.
By spending more points on Sectors, player will start with a larger command. By spending points in their economic stats, the player will gain more credits each turn. By spending points in their fleet stat, the player may control more ships.
Once these stats are set, they cannot be changed and player will compete against each other head to head in swiss-style tournament format that last weeks in a power struggle to earn the most event points.
New events are created each week and players can enter as many events as then like.





(2 votes, average: 5 out of 5)
Rate it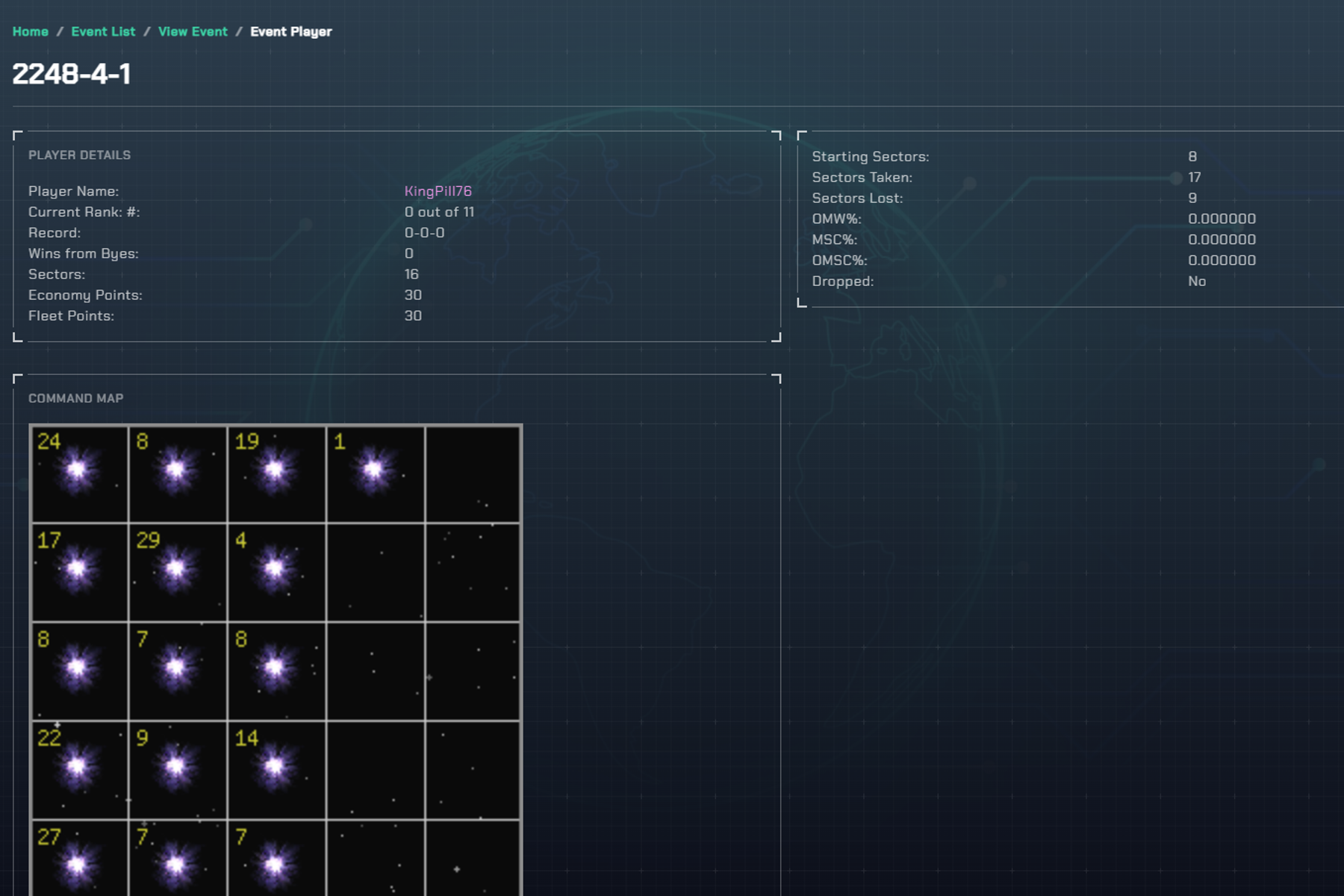 Viewing a player in a current event.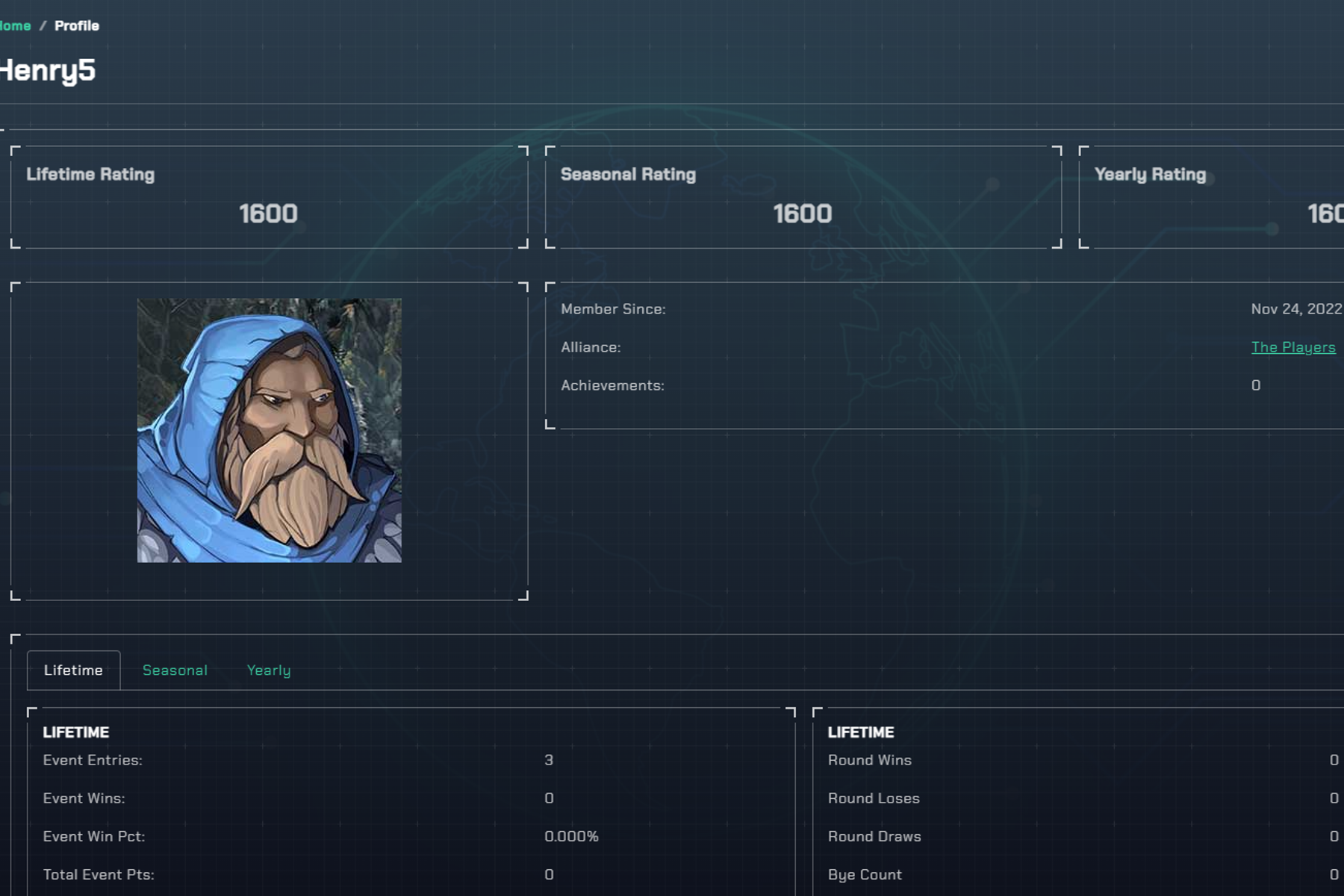 2

comments on

"Adrebia"
Jed
May 09, 2023 at 06:52 pm
So I played this game and found it to be simple yet fun. It was slow to start because the game only lets you join two events each week. So I joined the two events and was not sure what to do next, and I sent an email to the game owner (I think). On Monday, I the round begun and I was able to make moves. The game is turned based PVP. After taking my turn, I had to wait for my opponent to take their turn then I was given the chance to react to them.

The game does feel strategic, but slow paced. I think as the game population increased, the game dynamic could change based on how guilds form up and teams of players try to battle against other guilds.

I gave this game a rating of 5 out of 5. I will revisit this post in the future to see if my opinion changes. I say to give this game a try and you might have some fun.
Samsung
December 20, 2022 at 06:17 pm
I have played this game some and found it to be interesting. It is a tournament type game where players compete against each other in a simple winner takes all type of game.

Players are ranked based on their performance over the course of several events.

Players can earn a type of currency called Tokens that are used to buy cosmetic items in the site's token shop. Customizations include the player's avatar and the small icon that represents your territory. You can also purchase colorful text effects for your in-game name.

The game is designed to be played over the course of weeks and players are encouraged to sign up for events prior to the start time of Monday at noon. I found that players can join more than one event to increase your playtime in the game as the time commitment for a single event is low.

I found myself logging in and taking my turn within 5-10 minutes. The game advertises itself as a strategy game, but I found that there are only a couple situations where strategy can get you ahead in the game.

The game is fun and the community is small. This may be worth your time if you are into simple turn-based strategy games that play over the course of a few weeks.