Age of Orion
Age of Orion is a text based browser game. Main attributes are stamina, attack, batteries, accuracy and ivasion. Market for selling and buying various items. Game has its own forum. Game also has its own starting help system that points out the most important features to help you out. Lots of missions. There's a medium sized community with quite an active global chat.





(14 votes, average: 3.29 out of 5)
Rate it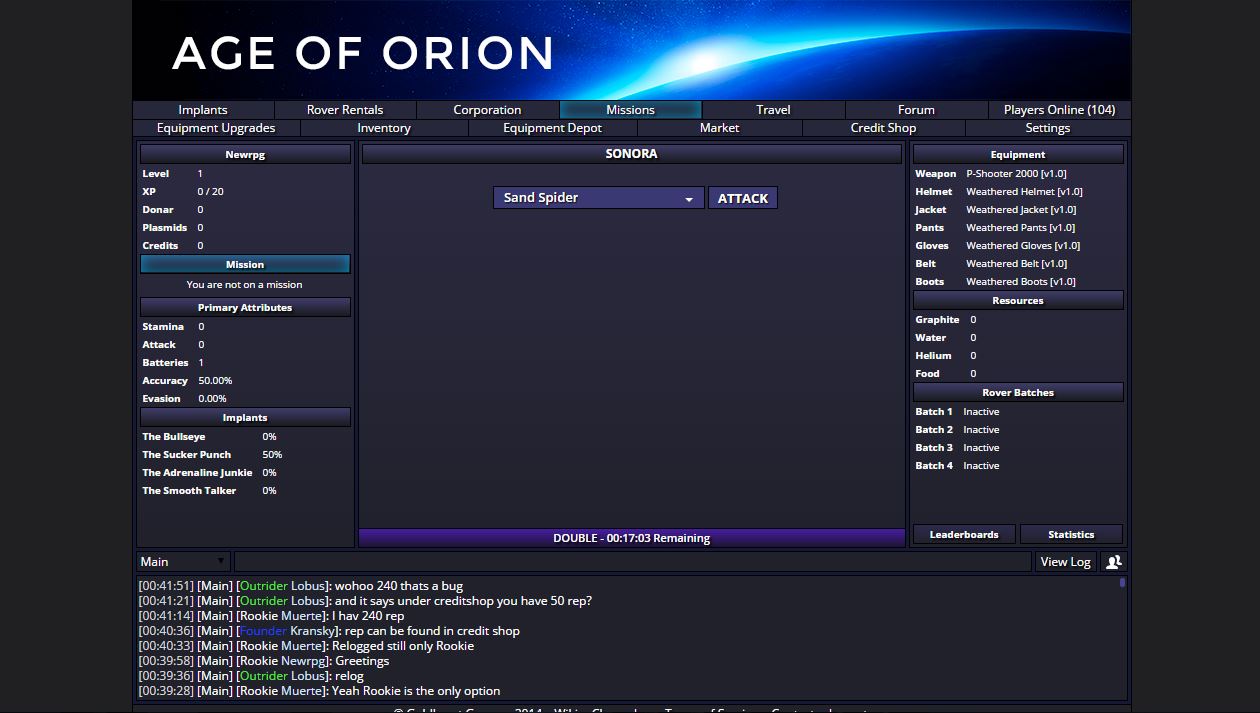 3

comments on

"Age of Orion"
Han-Solo
January 16, 2015 at 07:30 pm
Best Idle game, recommended 100%
YourWickedness
January 11, 2015 at 08:28 pm
This one is awesome, the admin may lurk alot but he'll respond if he's around- the area bosses are great too :) community is welcoming(even with it being just about a free for all in chat)- out of the others with no rules, this by far is the ONE that i can care about looking at main chat :)
Tristan
January 10, 2015 at 10:50 pm
This game is amazing, one of the best text-based RPG's I have ever played.