AgeOfSpace
AgeOfSpace is a free strategy multiplayer browser game set in science fiction universe. The main aim is to expand to be able to dominate other galaxies. Make sure to build buildings, ships, defenses and new technologies. Allies are important and it's advisable to contact nearby players and alliances. Keep in mind that all research is essential to the development of your empire. Farming is an action where a player raids other players with weak defenses/fleets and a lot of resources. Try to avoid farming by having as little excess resources as possible. Build defenses, complete missions and explore the galaxy.





(14 votes, average: 4.21 out of 5)
Rate it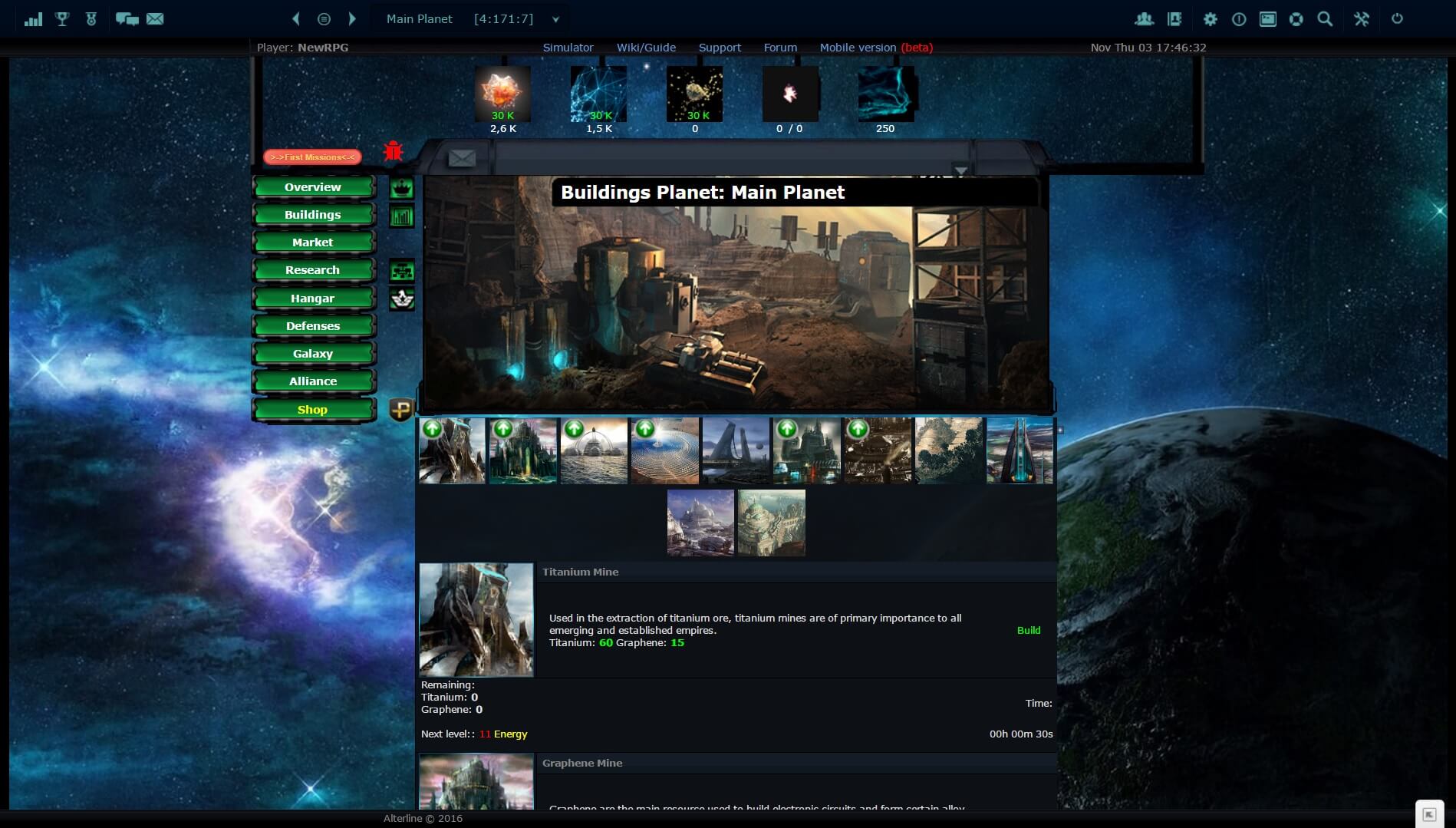 3

comments on

"AgeOfSpace"
DarkSoldier
November 24, 2016 at 05:19 am
El juego esta en varios idiomas!
Actualizan mucho y se nota que saben lo que hacen!
10/10!
Dr. Strangelove
November 18, 2016 at 06:48 am
The game is structured like Ogame, and has some fun new features. The game is in beta and moving in the right direction. 5 stars
Silhouette
November 13, 2016 at 08:53 pm
This is fun. I am still new and playing in Universe , but I've really enjoyed it.