Alliance Warfare (OFFLINE)
Build and control you army while you start a war. Advance your technologies to improve your troops strength and various other bonuses. The main resources are food, lumber, stone, iron and gold. The graphics is very modern for a browser game. If you like strategy games and empire building games, this is a game you can not miss out. Regular updates and premium boosts for those who want to speed up their progress.





(6 votes, average: 4.17 out of 5)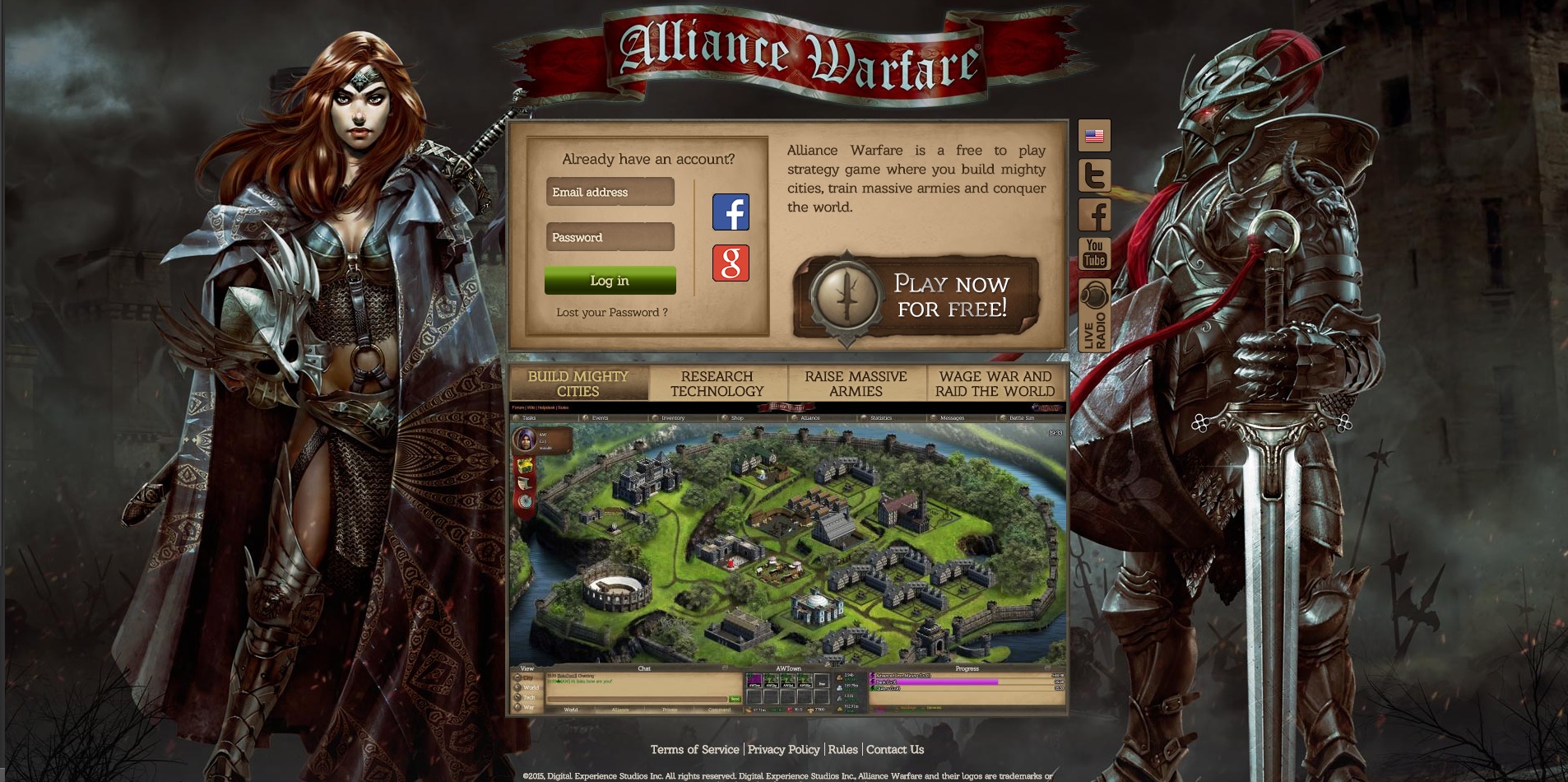 1

comments on

"Alliance Warfare"
wow
October 24, 2018 at 09:56 am
i've no idea if the AW website have reopened. are we going to use the old link or if it changes then how do we know the new link, btw when will it reopen.