Amaranthine
Amaranthine is a text-based browser game. You can find twelve skills and thousands of item combinations. Increase your skill experience. Different skill types like resource skills, production skills and combat skills. Resource skills are mostly for acquiring base materials. Production skills can turn raw materials into different items. Combat skills are for your own protection and attacking. Start by doing some quests, this way you can learn all of the game functionalities and gain bonuses. If you can't figure something out, the community is friendly so make sure you use in-game chat system.





(29 votes, average: 4.31 out of 5)
Rate it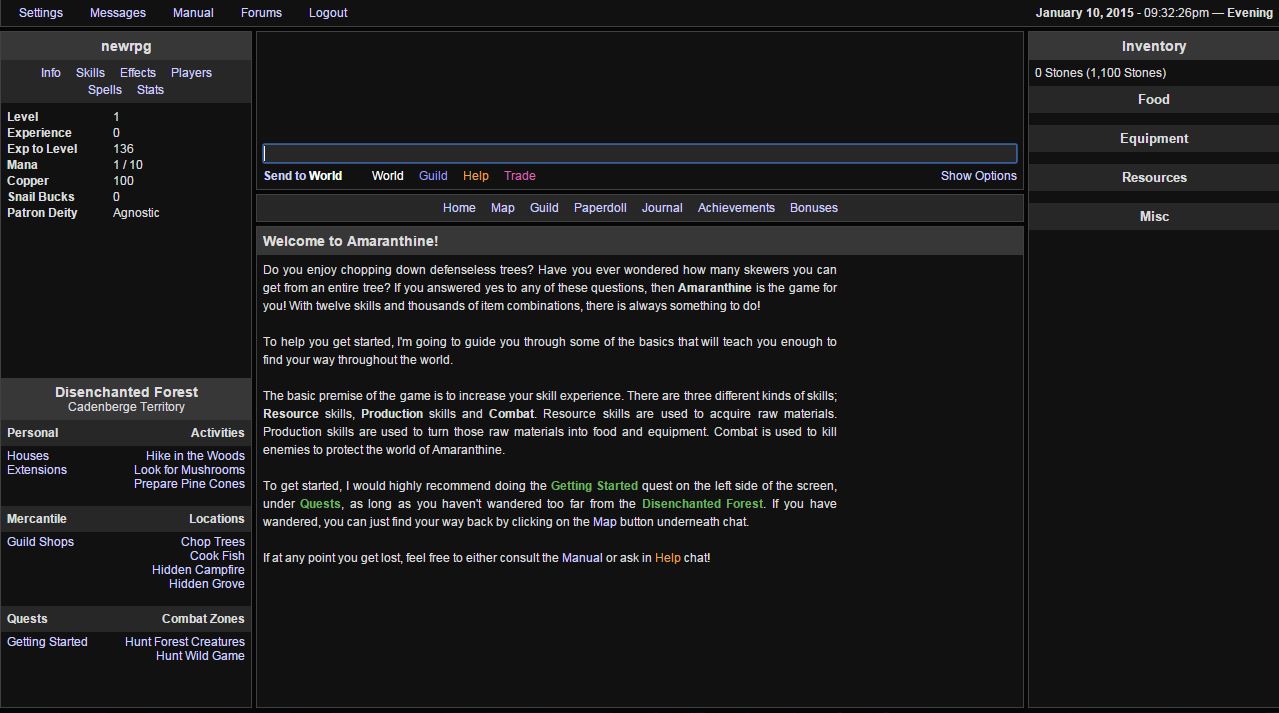 5

comments on

"Amaranthine"
One of One
January 08, 2017 at 03:25 am
01/16/2014 14:51:03 been playing since then and expect to be playing for years to come. I recommend it. The games always evolving, new content, and holiday events.
Wahoo
July 06, 2016 at 05:32 pm
Pretty decent game me thinkythinkies
YourWickedness
January 11, 2015 at 08:34 pm
I have been playing this game for a few years and have to say I love it!Grumpy cares about his players and is around alot to help :) lots of stuff to do and is a wonderful game
PB
January 11, 2015 at 07:05 pm
I love this game been playing for almost 5 yrs tried others but nothing bets amaranthine.
Salad
January 11, 2015 at 12:20 am
Fun stuff :D everybody should join it >:) and buy stuff and keep this game progressing.