Androidian
(Online since

2018

)

Androidian is a crime related text based browser game. Commit crimes with various rewards and difficulties. You might end up in jail, you can get out via a Bust, Bail or simply by waiting. You can hit other mobsters and they can hit you as well, upon successful hit the attacked player will end up at hospital. Hit the Gym to prevent from getting hospitalized too often and Join a gang to find protection. Take various courses at school and apply for a job. Mining feature: The higher your mine level the more you earn in the mines.





(26 votes, average: 4.96 out of 5)
Rate it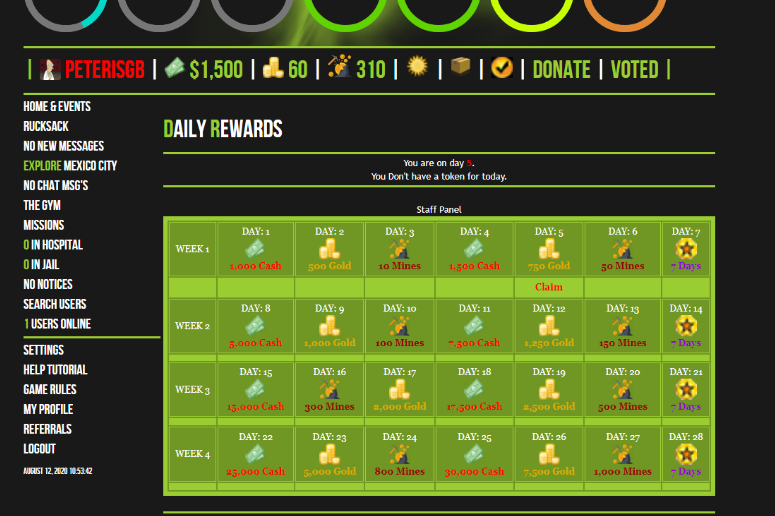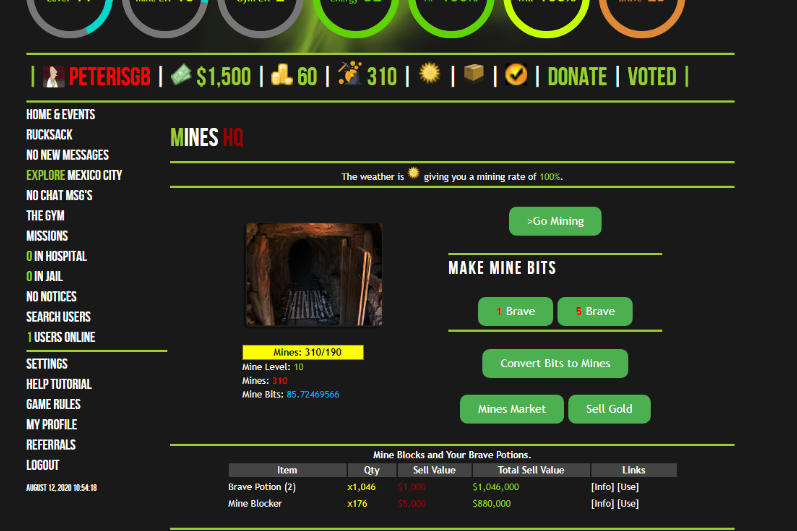 Mines HQ to mine for Gold!
3

comments on

"Androidian"
PeterisGB
April 12, 2021 at 08:46 am
Special Offer for newrpg users.

Join/login and mail ID 1 with the message "newrpg" to claim a FREE donator Pack ingame.

This offer ends 31st December 2021.
Sentavoid
February 07, 2021 at 05:12 pm
The link doesn't work, I was looking forward to playing this after I saw the images. Can someone please find the like that works?
Peterisgb
March 21, 2021 at 09:15 pm
Hey there Sentavoid, You think the game looks good? Well if you are interested i might think about bringing it back, I never really gave the game a chance.
JohnWick
October 07, 2018 at 04:52 am
It is a great new game and the owner actually care about his players.