Ant Wars (OFFLINE)
Ant Wars is a unique ant themed TBBG. At first you only have a Queen, you should slowly start building up your army. You can send your troops our to attack, hunt or to reinforce other colonies or hunting fields. Hatch ants in an Incubator, the higher the level the faster they are hatched. Upgrade your infrastructure to receive various bonuses such as faster workers and more warehouse space. Create alliances with other players.





(19 votes, average: 4.63 out of 5)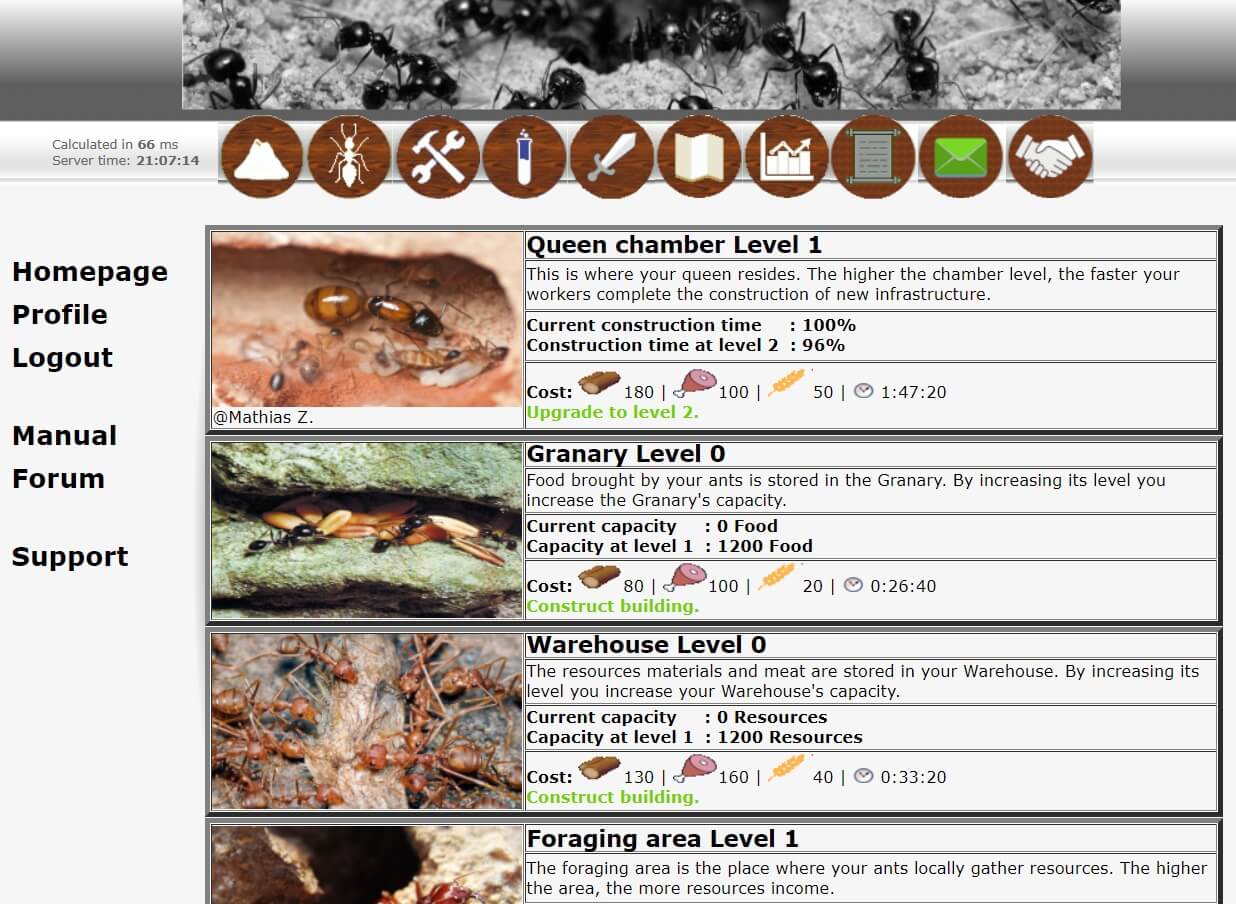 3

comments on

"Ant Wars"
Sofi
March 07, 2019 at 01:22 am
Just started playing and I'm loving it so far. Very original and a good time killer.
Rez
March 06, 2019 at 07:15 pm
As soon I saw the game, I liked it from the beginning it's loaded. Gamer did a good job. Hats off ????
Shine
March 04, 2019 at 09:00 pm
Amazing game, amazing idea, to those who love ants and for those who love strategy games as well! With a lot of potential to grow. Amazing community and new ideas comming!