Arcane Circle
Arcane Circle is a free text-based browser game about magic and mystery. Under exploration you can find shops, bank, the circle, lottery, roulette and so on. Visit practise center to acquire new skills. You can pay for your practise with bravery points. Travel area allows you to choose a destination and travel to magical locations. You can go to interview to get a job and take various courses at the academy. Don't forget to train your stats such as strength, agility, labour, mastery and guard.





(8 votes, average: 2.88 out of 5)
Rate it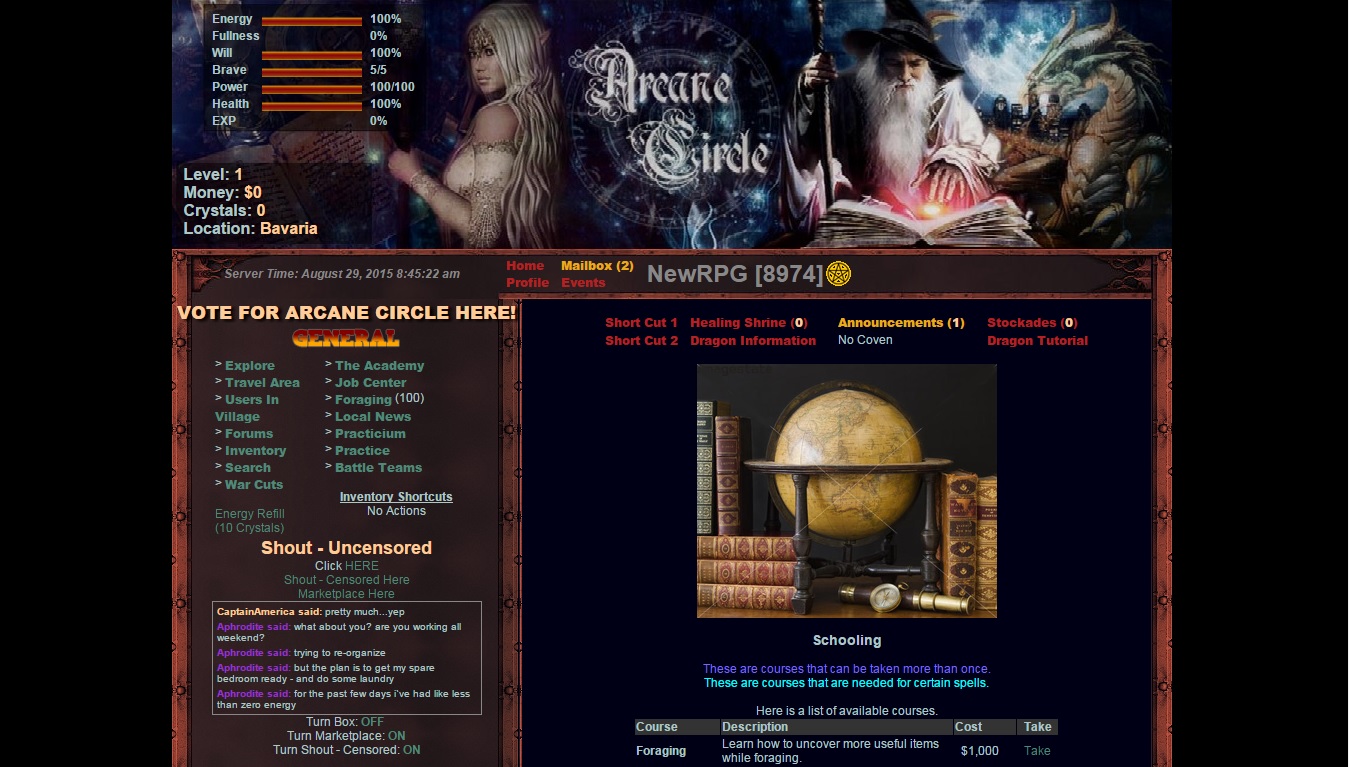 2

comments on

"Arcane Circle"
Ef Off
January 20, 2022 at 02:16 pm
10 stars!! Great game.

The admin does NOT show favoritism! Infected rain is just upset cause they thought they could break the rules. Admin gave them plenty of chances to play nice, they were left with NO choice. What would you do with a belligerent player? I mean, come on!
infected rain
October 12, 2020 at 11:51 pm
worst game ever admin plays favoritism only enforces the rules on certain players or when it is beneficial to her. 0 stars out of five stay away from this game or you will get screwed over