Avalon RPG
Enter the fantasy world of Avalon RPG to be part in a realistic roleplay game. The game offers you a possibility to develop your character, socialize with others in real time and explore the mystical land of Avalon. Your skills include defense, constitution, perception, scholarship and fisticuffs. Develop your skills and use them wisely. The game allows you to explore thousands of locations, choose a profession where you can specialise in and write messages to other players.





(7 votes, average: 4.29 out of 5)
Rate it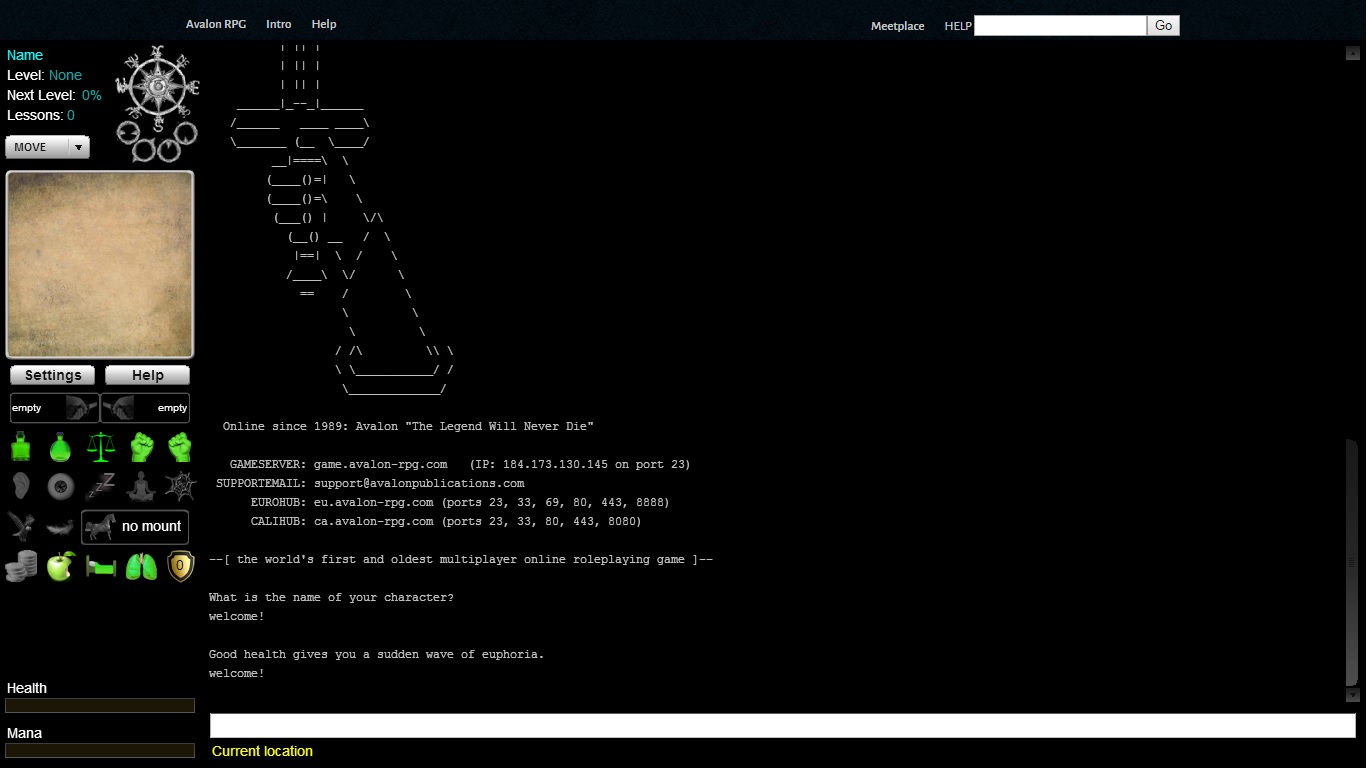 4

comments on

"Avalon RPG"
Aryianna
November 24, 2015 at 03:17 pm
I have played Avalon for over 19 years now. Over that time it has continued to evolve and implement new mechanics to keep you immersed and coming back. Face paced PvP (over 2000 abilities in 50 skills across 9 professions) without automation is exhilarating or you can live a simple life of pacifism. The spectrum of gameplay is wide and the story is written through your own actions. Legion warfare, city economics, farming, labours and crafting is just the tip of the iceberg.
Syryna
November 24, 2015 at 01:23 am
I've played Avalon on and off for a decade and a half, and they've really made some amazing and positive changes to the game, both mechanically and in terms of its community, in the recent past. As stated by the above commenters, it's amazingly engaging and immersive and is somehow so without the pressure of roleplaying 'properly'. The lore and mechanics are without equal in terms of depth and ability to be creative and the staff is constantly and actively working on both ALL the time, with bugs fixed and features added/adjusted with remarkable constancy compared to all similar games I have played (which numbers, without exaggeration, in the hundreds). Players, while gleefully engaging in city-vs-city and guild-vs-guild antagonism, are very friendly and encouraging to newcomers as the Gods themselves will remind everybody, new players are the life of Avalon. Finally, events are purely player (and this includes the Gods) driven and not linear pseudoplots laid out with a singular planned ending; the combat, the warfare, the path to ascendance to Godhood, all of it, and more, leave lasting, permanent marks on the game both mechanically and historically so if you like to think out of the box and have the time you spend developing your skills and characters MATTER, I'd heartily encourage you to give Avalon a go.
Adam
November 23, 2015 at 05:14 pm
Avalon is by far the most engaging and addictive game I've ever played in my life. I've been playing since 1998 and there's a reason why I keep coming back - it's because the people are passionate, the game is incredibly well designed and challenging, the PVP is skill based, none of this botting rubbish, and because there are so many options for things to do like warfare, a whole macro economics system, farming crops and animals, quests, exploring etc. I don't think I have ever been "bored" in Avalon.
Kurdock
October 17, 2015 at 03:19 am
I just started playing Avalon a few days ago, and I must say, it's the number one MUD in the world, if not the number one game in the world. It has a rich history, and the world is totally modifiable by players through warfare, economy etc. Players can set up shops, harvest crops, plant crops and engage in city v city warfare through the command of legions and such. There's so many possibilities, not to mention how one huge city, Springdale, was razed to the ground after a Thakrian invasion.

Hope to see you all there! (And join the city of Parrius, by the way)