Band Maven (OFFLINE)
Band Maven is an energy based music themed text-based RPG. Create an artist and choose which role this member will be taking on and what type of music do you want to play. You can hire more band members and first three band members are free. Simulates very well all the aspects needed for creating a band. Record new songs at studio, create albums and music videos. Your band will go through a level progress to advance further. It is relatively new game and thus not having an enormous community yet, but give it time.





(5 votes, average: 4.4 out of 5)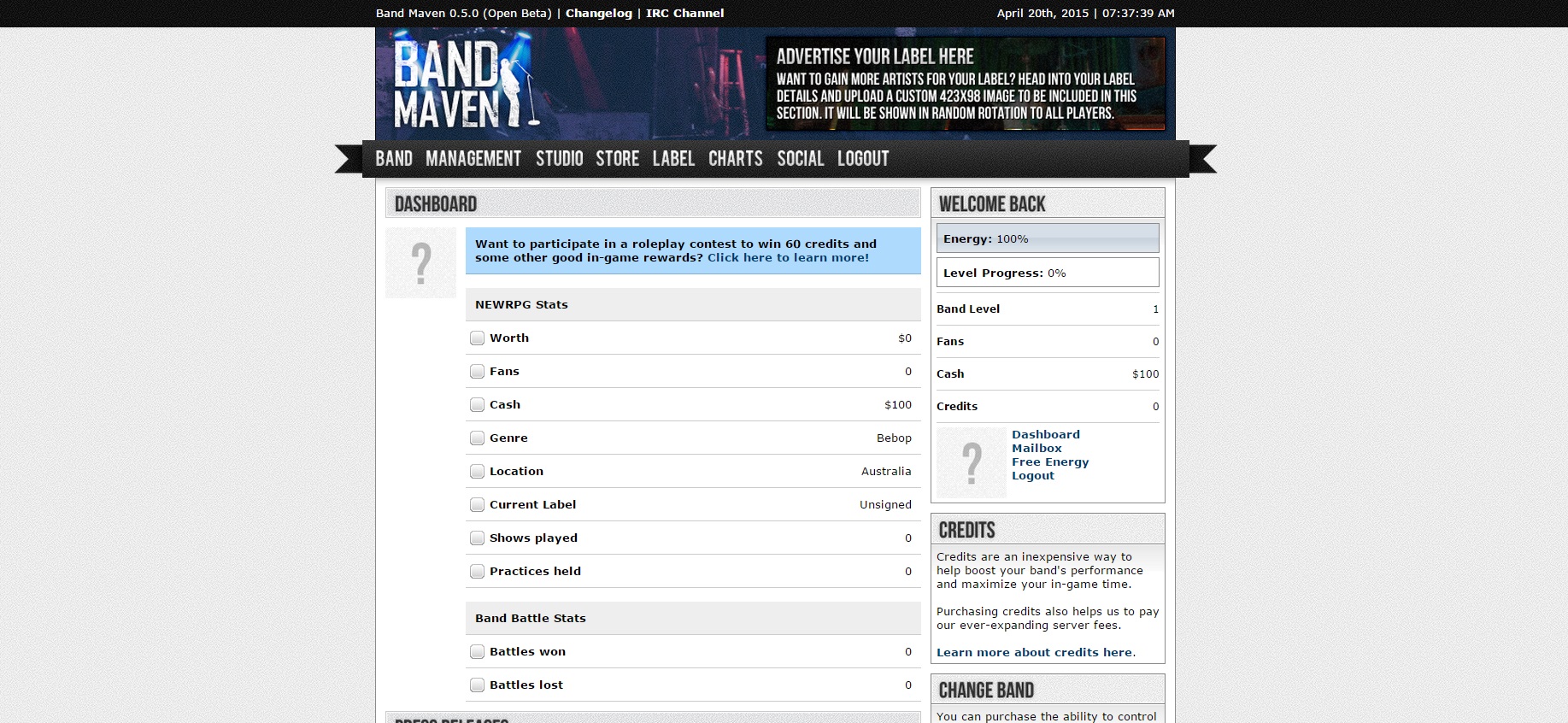 1

comments on

"Band Maven"
TheIronz
April 20, 2015 at 02:21 pm
Band Maven is by far the most comprehensive music-based MMO game out there. You will see everything from basement gigs to world tours aboard private jets. I have played for around 4 months, and this game still rewards me daily with new options and progression.