BasketPulse
(Online since

2018

)
BasketPulse is an online basketball management game. All that is needed to play this game is a PC or mobile phone with an internet connection.

Registered users get a basketball club and become its manager. The aim of the game is to make one's club the best in his country and maybe even in the world. However, it is not an easy task as other users have the same intention, too.

Users can lead not only their main teams but also their youth teams and run as candidates to lead national teams. The game is played by people from all around the world.

The game is a reflection of real basketball and it involves managing the many aspects of a basketball club. It is important to deal with finances, sign and train players, find appropriate tactics for the particular match and many more. Managers have to tune all elements so that they work perfectly for their club.

The game is realistic and time friendly. There is no need to login at a specific time, thus managers can play whenever they want and spend as much time as they want.

Users find not only competition and challenges but also a community of basketball lovers and a way to have a good time.





(93 votes, average: 4.78 out of 5)
Rate it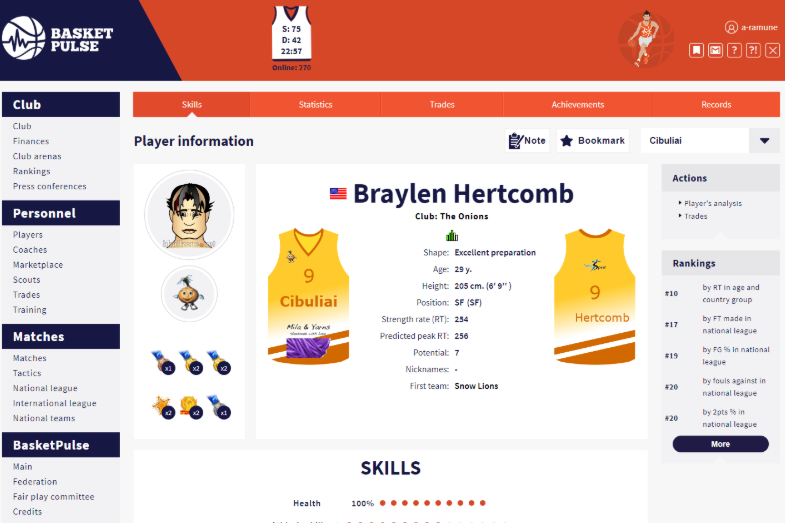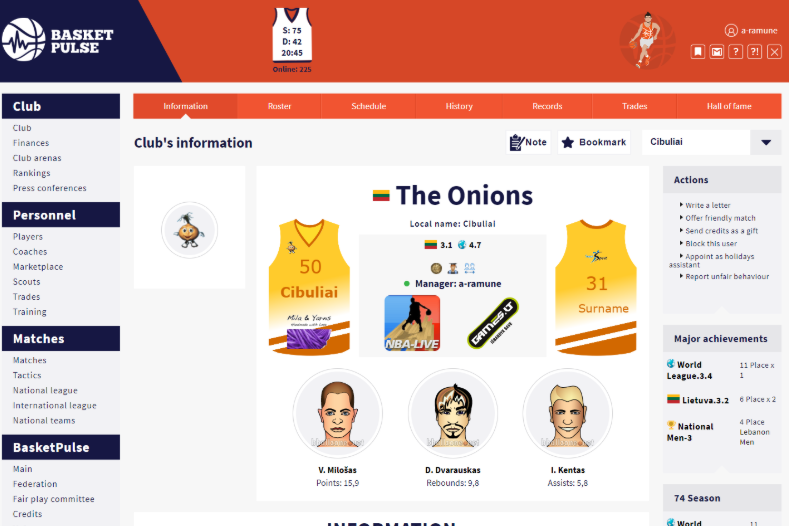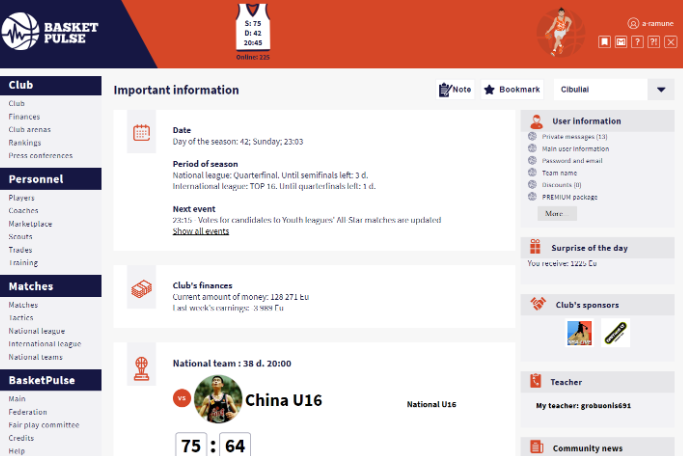 Important information page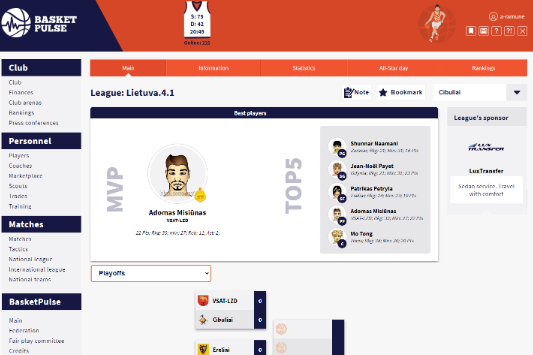 4

comments on

"BasketPulse"
lvivmanatee
March 23, 2021 at 07:28 pm
My favourite game.
Realistic training, realistic market, realistic contracts...
And brilliant admins!
Rafael Chust
July 15, 2020 at 12:20 pm
Quite an amusing game. The best I've played ever.
Andronikos
July 15, 2020 at 12:02 pm
Perfect game!!!
Vaidas
July 15, 2020 at 12:02 pm
The best basketball manager!