Battle Dawn
Battle Dawn is a browser based empire building strategy RPG. Start your own colony, create buildings, join with others via alliance system. For new users there is a starting tutorial, keep in mind that this tutorial is optional, but will also give you rewards if completed. Customize your profile. Collect resources to advance further in the game. Make sure you build your main base as advanced as possible, buy various installations to it and expand it. Be a worthy leader to your army and be part of Battle Dawn.





(44 votes, average: 3.61 out of 5)
Rate it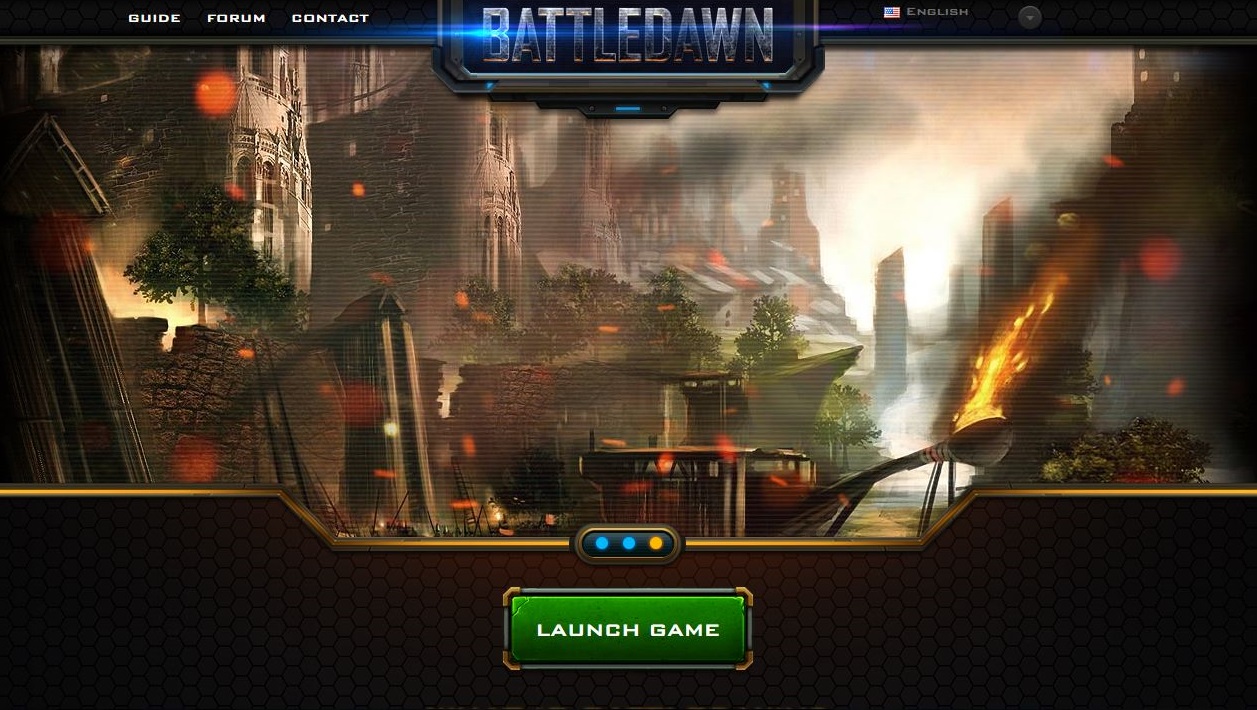 12

comments on

"Battle Dawn"
Agirgis
January 01, 2015 at 09:17 am
This game ruined my life.

5/5
Matthaeus
December 11, 2014 at 02:30 pm
Best online strategy game ever! It is one of a kind. This game would require you to think hard and work hard to win. This game isn't easy to win, you need a great team, dedication, hard work and skill! I have played for almost 3 years and won't stop playing! :D
TaTTe
December 11, 2014 at 02:14 pm
By far the best online strategy game ever. I played it for 2-3 years, but had to quit cause i got too much school currently. But i'm still logging in daily cause a total quit is impossible :D I hope i'll get more time in the future so i can start playing it again :)
Heimdallr / LordRob
December 11, 2014 at 10:43 am
I have been playing battle dawn for 5 years, and its a fantastic strategy game. I would like to recommend this game for anyone who likes strategy war games to play Battledawn.
Do the tutorial, stay in protection. You must be active to do well in this game.
Check out the guides in the forum.
You will get conquered, but its going to be your perseverance with the game that will help you get better.
Seb
December 11, 2014 at 08:50 am
It's simply addicitive. I play it literally every - even when I'm not playing serious, I log on to see what's going on. The game I've stuck by longest, the game I've been most angry because, the game that has given me the most friends, and the game that has given me most joy.
I've been trying to retire for over 2 years now, but it simply can't be done - I always come back.

P.S. Holding the minority view, does not mean the developers and admins are ignoring anyone. And server downtime, isn't any greater than any other game or site out there.
Ogygia
December 11, 2014 at 07:16 am
Great game ruined by poor moderation and management. If you're looking for yet another strategy game to become addicted to, only to find out that it is a place where the admins frankly don't care, servers constantly crash, and the user community is blatantly ignored, you've found the right game!
Save yourself. Don't bother. </3
Gaurav
December 11, 2014 at 07:14 am
I have been playing this game on and off since their initial beta so many years ago. It has gone through many changes over the time, but continues to be one of the best strategy rpg games around. Have made countless friendships with players all over the world because of this game and that is one of the best parts about it.
Ricco
December 10, 2014 at 07:14 pm
Highly addictive,loads of fun,challenging and a GREAT way to meet people from all over the world.This is hands down the BEST strategy game.
Daydar
December 10, 2014 at 05:14 pm
I've been playing BD since June of 07.It's my new addiction.Love meeting the players from other country's. Played on the OC an now the NC .Come join the fun all its a 5 star game.

Stonie Smurf Daydar Creator of TFS(The Forgotten Smurfs)now with WN
Adam Bucklee
December 10, 2014 at 05:08 pm
Easily the best strategy game I have ever played. Great game, Great community, and most of all amazing fun. I would strongly recommend anyone who has a keen interest in strategy games or even those who are new to the genre. Definitely worth 5 stars!
the great Capo
December 10, 2014 at 04:51 pm
Not just an amazing strategy game, the absolutely BEST strategy game I've ever played, and trust me I've played a LOT of them. Been playing for 6 years, not quitting any soon, loving it more and more everyday. It's a must play for strategy-maniac gamers and I'd definitely suggest trying it to everyone, it's a browser game, free for everyone, no magnificent system requirements! :D
Joseph Jackson
December 10, 2014 at 04:03 pm
An amazing strategy game. I play it every single day. It's one of my favorite online games. I've been playing this game for around 7-8 years now and it's amazing how far along this game has come. From the updates to the players. Definitely worthy of 5 stars. Come try it out!