BeeFighters
BeeFighters is a unique text-based fighting MMO. Take adventures to get experience, earn money, open a wooden hive and find a jar with honey. Actions require some energy and power, but give you experience, money and better skills. You can only enter the arena and start fighting after you've activated a bee. Find your opponent and fight to get experience and money. In garden you can buy seeds, sow seeds and harvest your yield. Additional features are buying stocks, fighting in Undergrounds, joining/creating a clan, buying the Queen Bee and more. Increase your level, join battles and get your dream bee.





(76 votes, average: 4.84 out of 5)
Rate it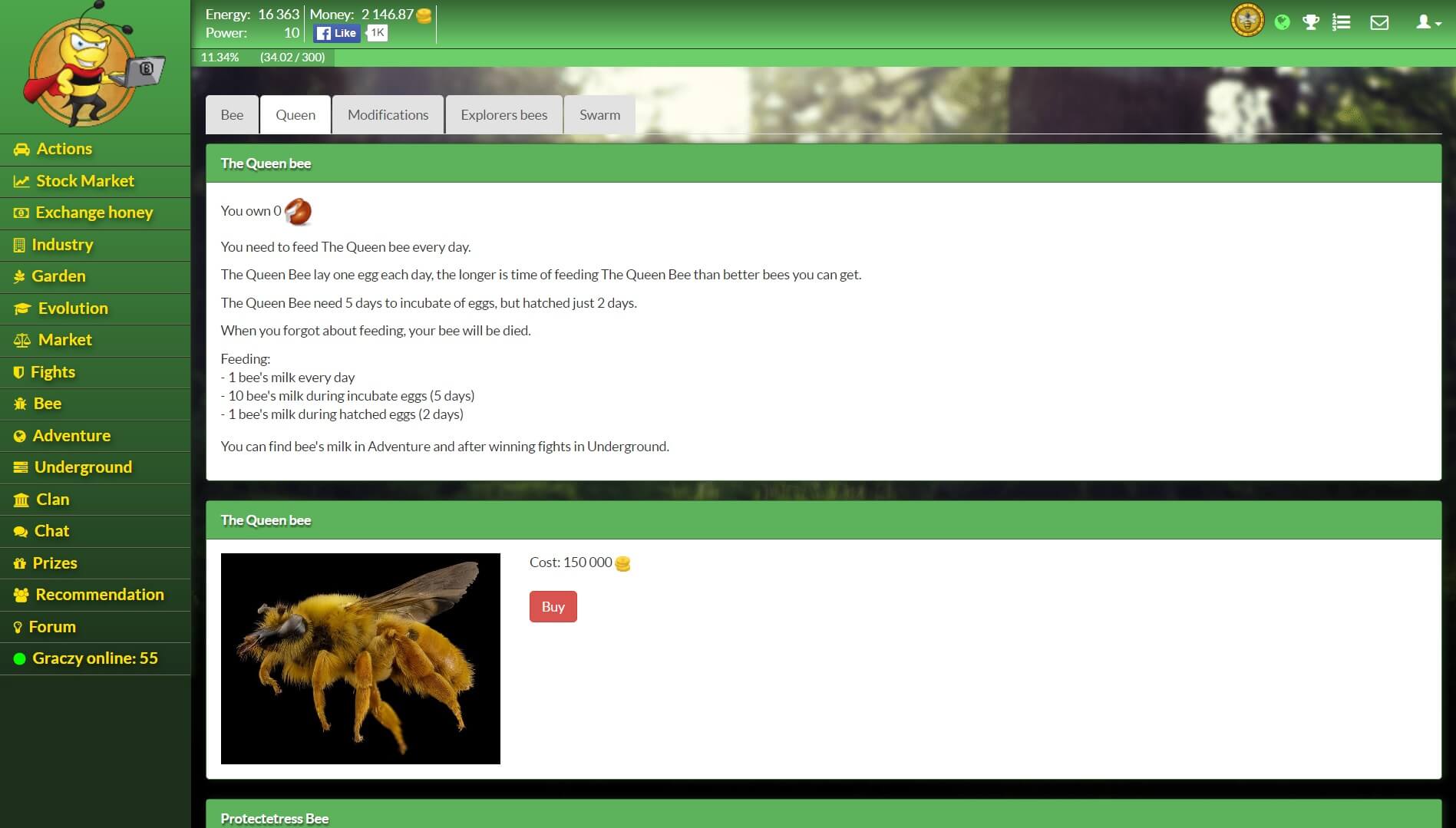 6

comments on

"BeeFighters"
Zapomniany
May 19, 2017 at 10:51 pm
Game is really cool!
Ano
March 28, 2017 at 04:22 pm
Recommend! But please make an APP, that has the same info inside than logging from web.
AricH
March 08, 2017 at 09:12 pm
Really addictive game, I recommend!
Miki
March 05, 2017 at 09:33 pm
Extra
Naruta
March 05, 2017 at 10:55 am
Good game :)
sleepek
March 05, 2017 at 12:32 am
Worth a try!